XXXTentacion takes genre leap with album '17'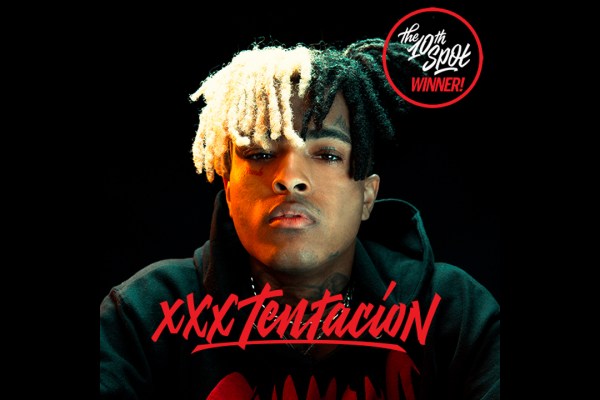 Despite the turmoil currently surrounding his personal life, Jahseh Onfroy, otherwise known as XXXTentacion, has managed to release several chart-toppers in this, his first year of fame.
The Florida teen started his career off on SoundCloud as part of Ski Mask the Slump God's group, Very Rare. Eventually, X branched off and created the Members Only collective.
His breakthrough single, "Look At Me!" debuted in February at No. 95 on the Billboard Hot 100 Chart. It features rapping-turned-screaming of vulgar lyrics over top an intentionally fuzzed-out production and a base-boosted dubstep sample.
X's first official solo album, "17" hit the iTunes store on Aug. 25. This album feels as though on the polar opposite end of the spectrum from his previous singles. Calling it a rap album would almost be pushing it.
Production of "17" is geared more toward a grunge rock vibe and the lyrics combine a healthy mix of R&B vocals and rap. Beautiful-yet-eerie vocal samples show up several times throughout the album.
Prior to the release of the project, X forewarned his fanbase of the differences between "17" and the rest of his music.
"If you listen to me to get hype or to not think, don't buy this album," X said in a July Instagram post.
Depression, suicide and sadness, in general, are common themes throughout the album. The lyrics truly offer a glimpse into the mind of X—a glimpse that portions of his fanbase would have rather gone without.
For instance, the second track on the album, "Jocelyn Flores," tells the story of a friend of X's who committed suicide in a hotel room in May 2017. It features the reappearing haunting vocals on top of X's own vocal stylings and a smooth guitar production. Track time of "Jocelyn Flores" totals 1 minute 59 seconds.
These short songs seem to be a common thread throughout "17". Nearly half of the songs on the 11-track album do not surpass 2 minutes, often leaving the listener wanting more.
Turning over this new leaf has landed X with a more diverse set of fans than his original singles. Although I have a deep appreciation for both facets of X's musical career, I would wholly support this genre transition if it was made permanent.
Production of "17" far outshines that of X's previous releases and the lyrics delve into a sort of raw emotion that simply cannot be fabricated. I give this album an 8/10 overall.
18lgregory@usd489.com