"Easy A" demonstrates realistic high school experiences with humor
Starring popular actress Emma Stone, "Easy A" is a movie full of laughs and drama. While classified as a "romantic comedy," this film offers more than giggles and provides an insightful view on how quickly gossip can spread and develop in a high school setting.
This PG-13 film was released Sept. 17, 2010 and grossed 75 million in the box office.
In the movie, Olive Penderghast (Emma Stone) is pressured by her best friend Rhiannon (Aly Michalka) to spill details of her, truthfully, boring weekend. After embellishing the events of her trip with a fictional college freshman, the high school gossip, Marianne (Amanda Bynes) overhears and spreads the developing rumor throughout the school. Now Olive, who was once a clean-cut girl, is becoming notorious for the wrong reasons.
Meanwhile, Olive is studying "The Scarlet Letter" in her English class and decides to identify herself with Hester Prynne, the woman condemned by her Puritan neighbors in Nathaniel Hawthorne's novel. Olive discloses the truth behind the rumor to her bullied gay friend, Brandon (Dan Byrd) and suggests to him that he lie and say he has been with a girl in order to boost his social status.
This movie has always been a personal favorite of mine. It's undeniably hilarious and Emma Stone really showcases her abilities as an actress during this film. Not only that, the movie displays a realistic high school setting and tells a wonderful story about friendship, popularity and relationships.
The humor, wonderful acting, and overall story line are just a few of the many reasons every high school student should see this movie. I give it a solid 9.5/10.
About the Contributor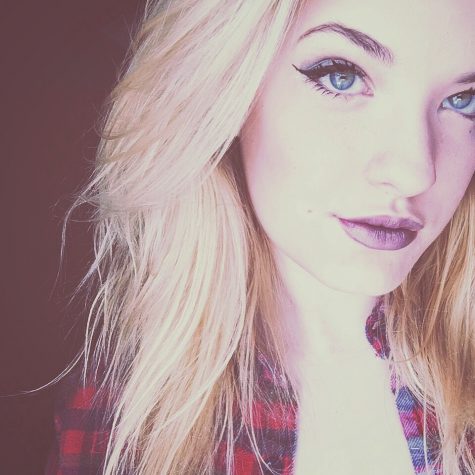 Anniston Weber, Co-Editor in Chief
Anniston Weber is Co-Editor-in-Chief of the Guidon and a senior this year. She has been involved with the Guidon for three years. In addition to being...