"ARDIPITHECUS" album review
As I was scrolling through social media the other day, I came across a song titled Female Energy. Interested, I plugged in my earbuds and hit play. It was super chill, so I looked it up and realized it was by Willow Smith. I was shocked. Could this outstanding, soulful work of art really be from the same girl who sang Whip My Hair?
I proceeded to check out Willow's Spotify page and listen to "ARDIPITHECUS," her 2015 debut album. Not only was I utterly impressed by the entire array of songs, I was super surprised that there hadn't been more of a buzz about it when it came out in December.
Willow may only be 15, but her wisdom and maturity far surpass her years. Her lyrics prove to be political, poetic, and smart as she explains a wide range of struggles teenagers of our generation face.
Drawing much of her imagery from science, specifically outer space, Willow creates beautiful scenes comparing everyday life to something a little more cosmic. This artist's voice ranges from soft and sweet to loud and demanding.
Talent flows through her veins, and each note she sings shines. If I could describe her style, it would be Rihanna meets Lorde meets Kilo Kish, but at the same time, Willow embodies something so originally special. Her unique music is bright, catchy, and enlightening.
Some of my top picks from the album would be Organization & Classification, Wait a Minute!, Marceline, dRuGz, and Star. From a song based on "Adventure Time" to super catchy, beautifully poetic verses on subjects that teens can relate to, Willow is incredible.
Honestly, this album is so chill, so intelligent, so brilliant, I wish it was more popular. I'm surprised that as the child of two very famous individuals, her album hasn't received more attention. Considering how well pieced together this was, and the age of the mastermind behind it, I'd give this album a 9/10.
16bmathias@usd489.com
About the Contributor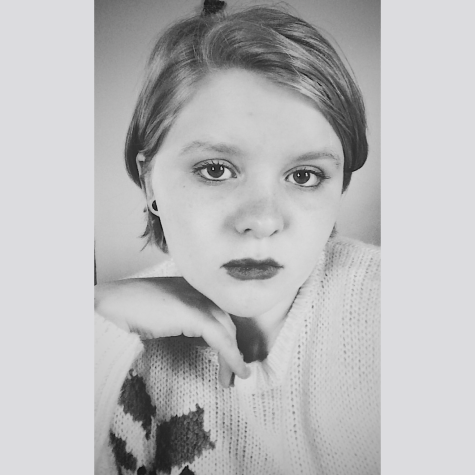 Brianna Mathias, Co-Editor-in-Chief
Brianna Mathias is a senior and this is her third year of being on the Guidon staff. She is a co-editor-in-chief and loves newspaper. She likes bees, folk-punk,...