I am Number Four
John Smith and his guardian, Henri have been on the run since the day they landed on earth. This time they are fleeing from Florida to the tiny town of Paradise, Ohio where John's fate begins to unravel.
John is one of the nine children who were sent to earth from the planet Lorien when it was invaded by a hostile race of aliens from the planet Mogadore. The Mogadorians seek to rid the universe of all Lorics and eventually, raid earth of all of its resources.
The Lorics are just like humans, but some are bestowed with extrodinary powers called Legacies, which don't appear until the teenage years when they begin to develop stronger. The Lorics with powers are known as the Garde, and the ones without these Legacies are called the Cêpans or keepers.
As Lorien was in the midst of destruction, nine Garde were chosen by Lorien's ruling elders and were each sent along with a Cêpan to help protect the children as they stayed on Earth. Each were given a specific number and a charm was put upon them so they could only be killed in order of those numbers. The remaining Garde's ultimate mission is to defeat the Mogadorians and restore Lorien from the ashes.
I am Number Four by Pittacus Lore focuses mainly on John and Henri's stay in Paradise and the struggles John goes through with the stress of being an on-the-run alien along with trying to survive high school, girls, bullying and developing and strengthening new Legacies as more and more of Lorien's mysteries and his fate unfolds before his eyes.
John meets new friends and encounters several dangerous situations along with a very intense Mogadorian battle.
This is the first book of this series, and I found it to be very interesting. I loved the balance between high-action scenes and mellower and dramatic parts.
I thoroughly enjoyed the plot of this novel. The characters were all very unique and interesting.
The books in this series continue to get more and more intense as John searches for more members of the Garde so they can team up and fight against the Mogadorians.
I highly recommend this book to anyone that is interested in beginning an intense, action-filled series, or to anyone who enjoys a good sci-fi novel. I must warn, however, I am Number Four is a guaranteed page-turner so once you begin this series, you might find it a bit hard to stop.
16bmathias@usd489.com
About the Contributor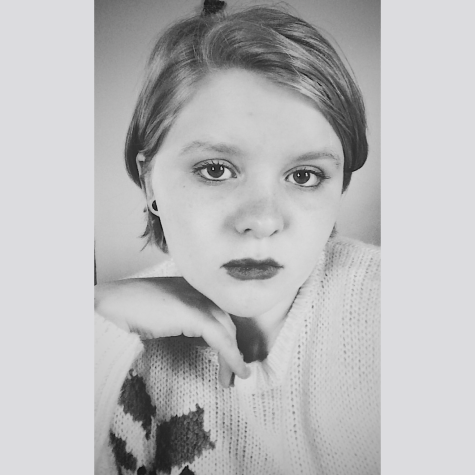 Brianna Mathias, Co-Editor-in-Chief
Brianna Mathias is a senior and this is her third year of being on the Guidon staff. She is a co-editor-in-chief and loves newspaper. She likes bees, folk-punk,...