Radio host, production director Theresa Trapp presents to students during PRIDE Time
Theresa Trapp shared her experiences being in the radio broadcasting industry during PRIDE Time on Oct. 2.  
Trapp is the program director for 99.5 KZ Country and the production director for KKQY, KJLS and KFIX.  
"I take care of our FCC public file, and I also post on Hays Post and post on social media," Trapp said.  
Trapp starts her day at 4:15 a.m., preparing for her morning show. Being in a small market, Trapp is fully reliant on herself to get everything done for her morning show.  
"If I have a cheesy joke, I have to find it," Trapp said. "If I have birthdays to share, I have to keep those organized; if I have music to log, I have to make sure that the right music is playing." 
After her morning show, Trapp voice tracks for KAYS so while listeners hear her on the radio from 11 a.m. to 3 p.m., all of that is pre-recorded so she can work on other things during that time.  
Trapp said that in today's day and age, she does not necessarily know where the audience is coming from. With streaming apps, people can take 99.5 KZ Country with them wherever they go. Trapp said she has made connections with people from all over the country, including listeners in Oklahoma and California. 
"That connection is the thing I most enjoy about radio," Trapp said. "You really get to know people." 
For those interested in a broadcasting career, Trapp recommends to practice presenting information orally. 
"You've got to be able to take a topic and learn it and be able to explain it to someone else," Trapp said. "Anything you can do to practice that, like reading something and telling your friend about it, is great. Also, be involved with things that involve live performances, so you have experience being in public." 
21afeyerherm@usd489.com 
About the Contributor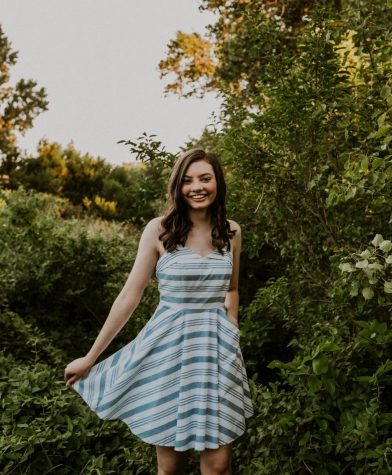 Alicia Feyerherm, Editor-in-Chief
Alicia Feyerherm is a senior, and this is her fourth year in Newspaper. She is very honored and excited to be in the role of Editor-in-Chief this year....