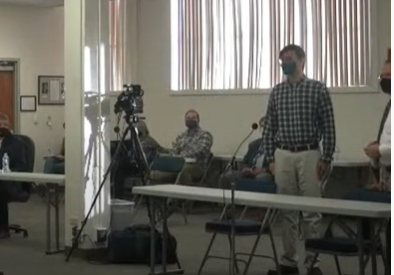 Not too many students get a perfect score on the ACT, but senior Andrew Duke is one of those few who did. He shows that all those hours of studying, practicing and preparing were worth all that time.
"I prepared for the ACT primarily by taking a practice test beforehand along with making sure my skills were staying sharp," Duke said.
With the exciting news, Duke was only concerned with one thing.
"When I got my results, my first thought was being glad I wouldn't have to take the ACT again for higher scores," Duke said.
With higher scores come more opportunities to get into better colleges, to earn more scholarships and to have more options in a selected career field.
"This definitely opens up a number of college options for me," Duke said. "Several schools I have been looking at are normally quite selective, but when accounting for my scores, I have a very good chance of getting into them."
Duke is planning on taking up math at the college of his choice.
"I am planning on studying math," Duke said. "Given that my math score is just as high as any of my other scores, I think I have a good chance of getting into a good math program.
The freshman class will take the pre-ACT on Monday, Oct. 12 and Tuesday, Oct. 13, which is one of the many ways to help students prepare for the ACT.
"I would advise the lowerclassmen to take ACT practice tests," Duke said. "Go to ACT prep classes, and really just do whatever they can to understand how to take the test, above all."
Along with his almost perfect score on the ACT Duke is a National Merit Semi-Finalist. Duke scored 76 on the reading, writing and math sections of the test.
23mtippy@usd489.com