Students provide their views on online schooling
Since the Covid-19 outbreak started, students in the community have had the experience of online school. That can have positive and negative effects on students.
Oftentimes, students never realize how important school is to them because they focus on the homework and classes. However, Covid-19 has showed students that school is something that almost everyone appreciates in some way, whether that be the extracurricular activities or the lifelong memories.
Not being in school can be hard on some students. While there are also other ways to be social, most students are really missing that part of school.
"I would not continue online school," freshman Seth Tripp said. "If I had to because of what's going on in the world, I would. But, if I got the choice, I'd rather have actual school. Online school has gotten me to procrastinate more and more and feels less natural. I also like to see all my friends at school. I would love to go back to school so I can do my work on time, learn in person and see all my friends."
Like Tripp, another student agreed that in-person school is the preference.
"I would not continue online school," freshman Chase Wittman said. "I think I learn better under instruction while in a classroom. There is also not the best structure with online school, and I find it easy to push things off or not have enough drive to do well."
With the uncertainty of how long the Covid-19 pandemic will last, some students wonder if they will have the opportunity to return to the school in August.
"I would rather move on to regular school this fall," freshman Greg Hughes said. "I like the social interaction and learning in person more. I feel like you can learn a lot more that way."
While online school for some can be having a negative effect on how productive they are, some students find the online school system relieving. They have flexibility to work at their own pace, they can create their own schedules for school and for other activities and they can spend more time with family and socialize with friends, even if that is over Zoom or from six feet apart.
"In the most elegant way I can, school is not as easy as online school," freshman Jude Tippy said. "I get to go at my own pace, and I get to stay home forever, and I get more free time."
While online school has some positive aspects, but most student are disappointed by not seeing their friends. Friendship is an important part of life and having that interaction with others is important.
"I feel like it is a social thing, and we need to have a community where we can connect," freshman Remy Stull said. "It can also help some people get out of their boxes and communicate with others."
23mtippy@usd489.com
About the Contributors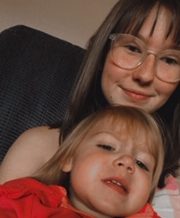 Maysyn Tippy, Entertainment Editor
Maysyn Tippy is a sophomore and second-year reporter for The Guidon. In her free time, Maysyn loves spending time with her amazing friends and family....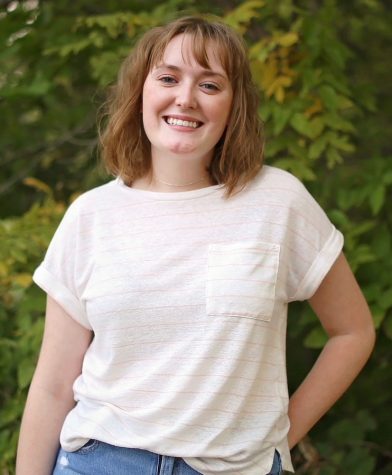 Alexis Pfannenstiel, Design Editor
alexis pfannenstiel is a graphic artist for the hays high guidon who completely despises capital letters (that's why they don't let her write, even though...