Social media constructive, yet detrimental, to students while social distancing
Social media has been helpful to students as well as harmful during the COVID-19 outbreak.
Social media can be away for students to stay connected while they are social distancing.
Using video chatting, such as the platform Zoom, has become more common among students even outside the classroom.
"Video chat and instant messages have been helpful," junior Cristina Leos said. "I am the kind of person who hates being alone, so it really helps me not dread the days. I like knowing I can contact my friends, and they can contact me with a single push of a button."
Sophomore Carson Brookersher said being able to video chat with his friends has been very therapeutic to him.
"Social media has helped me during quarantine mostly by allowing me to talk to people," Brooksher said." I might go insane if I wasn't able to."
While some students say video chatting has been beneficial to their mental health, others have claimed to have felt worse by video chatting their friends.
"It's not the same as being with someone in person," junior Dustin Knoll said. "I never used to really video chat, so my mind automatically knows something is wrong or different, and so every time I video chat, I think of what is going on in society and the world."
According to The Irish Medical Journal, being on social media during this time can cause higher levels of stress and anxiety, due to the continual updates regarding COVID-19.
A differing sleeping schedule and motivation to get things done are other issues students have had with the additional time on social media.
"Social media has been damaging because sometimes I spend too much time on it instead of doing more productive things," junior Fernando Zarate said.
As her free time as been extended, Leos said she has struggled with overusing social media as well.
"I think I spend double the amount of time on social media now than before," Leos said. "It's really affected my sleep and probably my interaction with my family. One day, I spent 16 hours on TikTok."
Although social media can be damaging, it has given students something to do when they feel unsatisfied.
"Social media has been helpful in a way in which I can do stuff when I'm bored, such as watch Netflix or being able to talk to my friends with it," Zarate said.
Social media has primarily comforted students during the time spent at home.
"It's probably the only thing keeping me sane at this point," Leos said.
21mmcbride@usd489.com
About the Contributors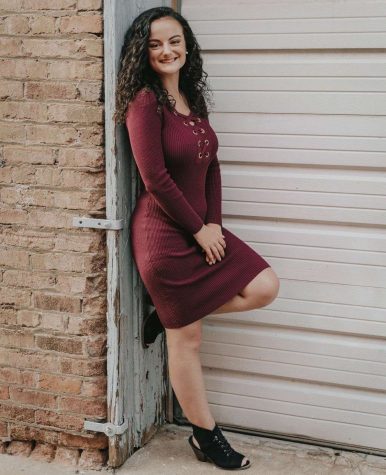 McKena McBride, Assistant/Online Editor
McKena McBride is a senior, and this is her third year in newspaper. She is involved in tennis, StuCo, National Honor Society, Leadership, Yearbook, Red...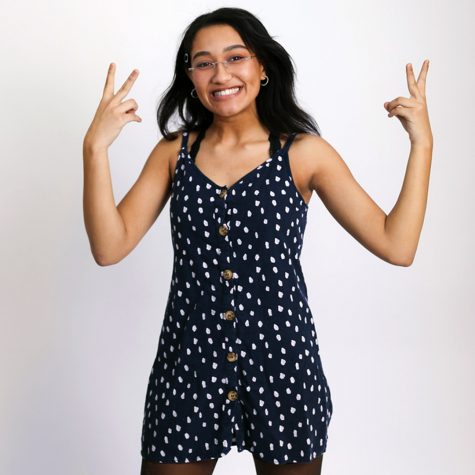 Paige Polifka-Denson, Staff Reporter/Infographics
Paige Polifka-Denson is a senior this year. Her goals include laughing so much that she has an eight-pack and befriending anyone that makes her smile (even...