Reading books declines in past decade
With the new technology available to students, the incentive to read physical books has decreased over the years.
In the 2008-2009 school year, the number of books checked out by a student body of 710 at the Hays High library was 1,272 books. This school year has a student body of about 950 students, yet only 1,061 books were checked out.
English teacher Lisa Renz said that sometimes there are students that just watch the movie or read summaries and try to pass that off as reading the book.
"The reason I use to use spark notes or read summaries over a book that is required is that a lot of the time over the summer," senior Alexa Armbrister said. "I don't have time to read the book or I don't make time to read the book, and I know I need the information for a class. It's just easier to have some idea of what the book is about rather than not knowing the book completely."
One possible reason why students have spent less time reading is many students have to get involved in extracurricular activities around school to help boost their resume and college application.
"While you can't really put that on your resume, it can and is reflected in your SAT or ACT score," Renz said. "We know that those students who read and read a lot tend to be better writers and it develops their vocabulary and that's so important for life after high school especially if their planning to go the collegian route."
For the most part, students at Hays High have not replaced reading books with digital activities like games, social media, etc. Students are still finding joy in reading books.
"I would say well over half of the students who check out books at HHS are checking out books to read for pleasure or personal interest," Hays High librarian Lynn Armstrong said.
This, however, is not accurate for all high school students.
According to the American Psychology Association, "In the late 1970s, 60 percent of 12th-graders said they read a book or magazine almost every day; by 2016, only 16 percent did."
Armstrong and HHS library secretary Erin Holder are doing many different things to get more students interested in reading.
"We began with changing the look of the library," Armstrong said. "With Mr. Straub leading the way, we removed big bulking furnishings, put bookshelves on wheels, and we add couches, chairs, and alternative seating to offer students a place to gather and study. Now that the space is more inviting, we are working on improving our book collection.  Just this year we've started a graphic novel collection. We are planning to add to the collection each year as funding allows."
The Hays Public Library has also partnered with Hays High to increase interest in reading. There is a bookshelf display that is updated monthly with new books to add variety to the libraries collection.
"I really believe that everyone can be a reader," Renz said. "It's just finding the right book for them to read because once you're interested in a book, it's hard to put it down."
22nvuong@usd489.com
About the Contributors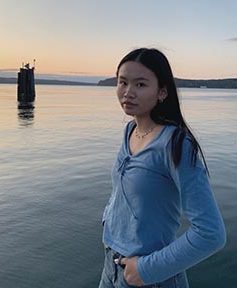 Nikka Vuong, Co-Editor in Chief
This is Nikka, and she is a senior this year.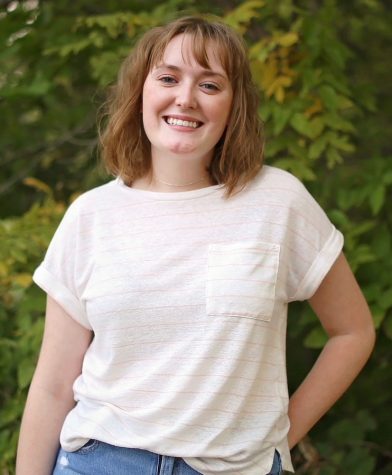 Alexis Pfannenstiel, Design Editor
alexis pfannenstiel is a graphic artist for the hays high guidon who completely despises capital letters (that's why they don't let her write, even though...