Dane G Hansen Foundation provides seniors with scholorships for college
Students planning to go to college know how expensive it can be, which is why many apply for scholarships in hopes of being able to pay for their education and have as little debt as possible when done.
Every year the Dane G. Hansen Foundation gives away over 260 scholarships to high school seniors across the 26 counties in Northwest Kansas. All recipients must attend an accredited school in Kansas and be enrolled as a full-time student.
The Hansen Leader of Tomorrow Scholarship consists of $10,000 and can be renewed for up to three years if the student meets criteria set by the Scholarship Committee. Ten of these are awarded.
The Hansen Scholar Scholarship consists of $6,500 and can also be renewed for up to three years if the student meets the criteria set by the Scholarship Committee. Fifty of these are awarded.
The Hansen Student Scholarship consists of $4,000 and can be renewed for one year if the student meets the criteria set by the Scholarship Committee. One hundred of these are awarded.
All three of these scholarships are awarded to 160 students after they take the qualifying test and go through an interview with members of the Scholarship Committee.
In the fall of the their senior year, students with a composite score of 21 or higher on the ACT and a GPA of at least 3.50, receive a letter from the Foundation inviting them to take the test. In about early December the students receive a letter or email from the Foundation, either congratulating them for making it on to the next part of the process and telling them their interview time and date, or letting them know they did not get an interview.
Students interested in going to career or  technical colleges can apply for the Hansen Career and Technical Education Scholarship. These applications are sent in in late October. One hundred scholarships of $4,000 are awarded and are renewable for one year if the student achieves at least a 3.00 GPA in college.
Interviews are in early February and students hear back around Spring Break, shortly before the counselors receive a master list with every student who received a scholarship. The names are also published in local papers and on the Dane G. Hansen Foundation's official website.
Counselor Amy Miller said that 49 seniors took the qualifying test this year and 18 got called back for interviews.
Senior Connor Teget said that he thought it went well, he answered the questions easily and was able to find a good answer for the questions that were a little more difficult.
"I felt pretty confident after the interview," Teget said.
Teget said that the amount of money he received would affect his decision to stay in Kansas for college.
"I would say relax, it's not stressful at all," Teget said. "They're really nice people, they all smile. It's kind of a stern feeling at first but once you're in there for a few minutes it relaxes and once you get into your own element, which each person should find their own thing and it then gets really easy from there."
Miller said students must accept their awards by June and if they don't claim them they go to another student who interviewed. The money goes to the next person in line.
"I am always amazed at the amount of money they (Dane G. Hansen Foundation) give away and what they do in our communities," Miller said. "It's just such a blessing because a lot of these kids might not be able to attend college without that scholarship help."
19rporter@usd489.com
About the Contributor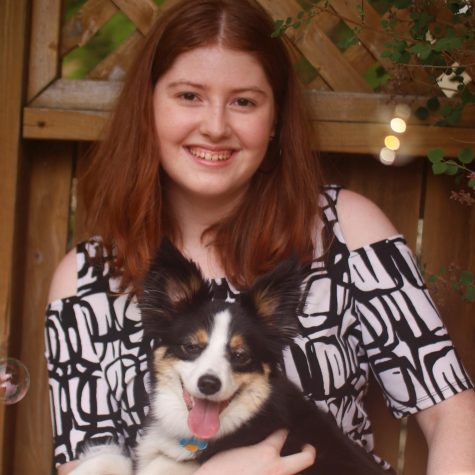 Rebekah Porter, Staff Reporter
Rebekah Porter is a senior and this is her second year in Newspaper. She is also involved in tennis and band. She likes reading and spending time with...