Seniors discuss Project Graduation
On Feb. 12, there was a meeting for seniors about Project Graduation. During the meeting, class sponsor Jerett Pfannenstiel talked about what happens at Project Graduation, what needs to be done to qualify to attend, and when the event takes place.
Project Graduation will take place on May 10, graduation night, from 9 p.m. to 2 a.m. at the Memorial Union in Fort Hays State University. Seniors will need to arrive between 9 p.m. to 10 p.m. If seniors want to leave at any time, they will need to call their parents first.
"Remember the idea is drug and alcohol free," Pfannenstiel said.
Seniors will need to come to the party sober, and they will not bring any alcohol or drugs into the party. This rule also applies to parents that attend the party. No outside drinks will be allowed, as there will be plenty of pop, energy drinks and water provided at the event.
All seniors were given a Peace of Mind Agreement at the beginning of the meeting. Both the senior and a parent will need to sign it in order to attend Project Graduation, and seniors will need to turn these forms in as soon as possible. If you are still unsure whether you want to attend the party or not, it is still better to fill out the form just in case and decide whether or not you want to go later.
In order to attend Project Graduation, seniors will need to pay $30 to attend. Some of your parents may have already paid this fee during enrollment.
"This is my 13th year of doing this, and I'm doing some things different with the money," Pfannenstiel said. "We used to use this money to give everybody a $15 gift card. You pay 30 bucks, you get half of it back. I would say 70 percent of people total forgot that we gave them $15 at the beginning of the night, and they throw it away."
Instead of everyone receiving a gift card this year, Pfannenstiel wants to put more money into the money machine.
There are also several prizes that seniors can win at the party. Some are major, like televisions, and some are more practical, such as toilet plungers.
One of the activities you can do at Project Graduation is to guess which baby pictures belong to which seniors. If you want to be a part of this activity, please turn in a 4 x 6 baby picture of you to the office. Make sure to write your name on the back of the picture.
20maustin@usd489.com
About the Contributor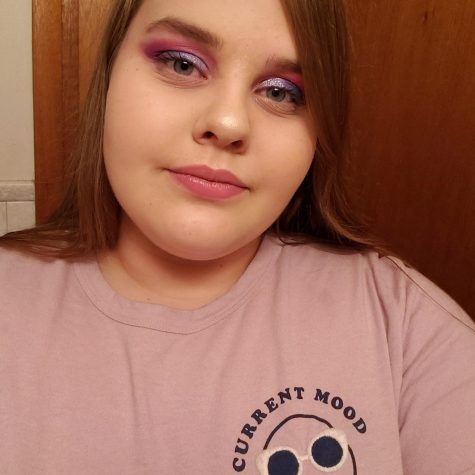 Michaela Austin, Staff Reporter
Michaela Austin is a senior, and this is her first year in newspaper. She is also involved in Band, Chamber Orchestra, StuCo and Leadership Team. In her...