Hays High hosts second COVID-19 clinic
For students who got their first COVID vaccination at the former Gordman's store in Big Creek Crossing on April 14, the second dose was offered Wednesday, May 5 from 7 a.m. to 9 a.m. This dose was administered in the Hays High School cafeteria.
As with the first COVID Clinic, students under 18 needed to have a parent present. They also needed to bring their vaccine card and paperwork for the second dose.
There is much controversy about whether or not the vaccine should be taken, and it seems that everyone has a different opinion. Junior Carson Brooksher, for example, said he thinks that the vaccine is a smart choice.
"It's the safe choice, and there's basically no reason not to," Brooksher said.
Brooksher needed to get the vaccine because he is a part of the upcoming Hays High musical, "Rent."
Then, there is the consideration of reactions to the vaccine. Once again, the results vary from person. For some people, the vaccine does not affect them at all, while others face severe illness from one or both of the two shots.
"I felt nothing during my first dose but was completely out of commission for two days after my second," Brooksher said.
This can lead to absences from school and falling behind. However, those who take this path have some protection from the COVID-19 pandemic. There are pros and cons to both sides; students need to do research of their own and make educated decisions with trusted adults about this controversial vaccination.
Leave a Comment
About the Contributor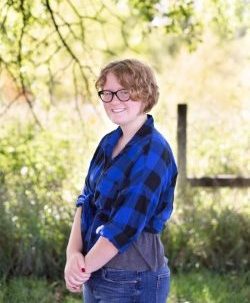 Emry Lundy, Copy Editor
Emry Lundy is a senior, and this is her second year in newspaper. She is involved in the Fall Musical, Spirit Club, Leadership Team and Scouts, and she...