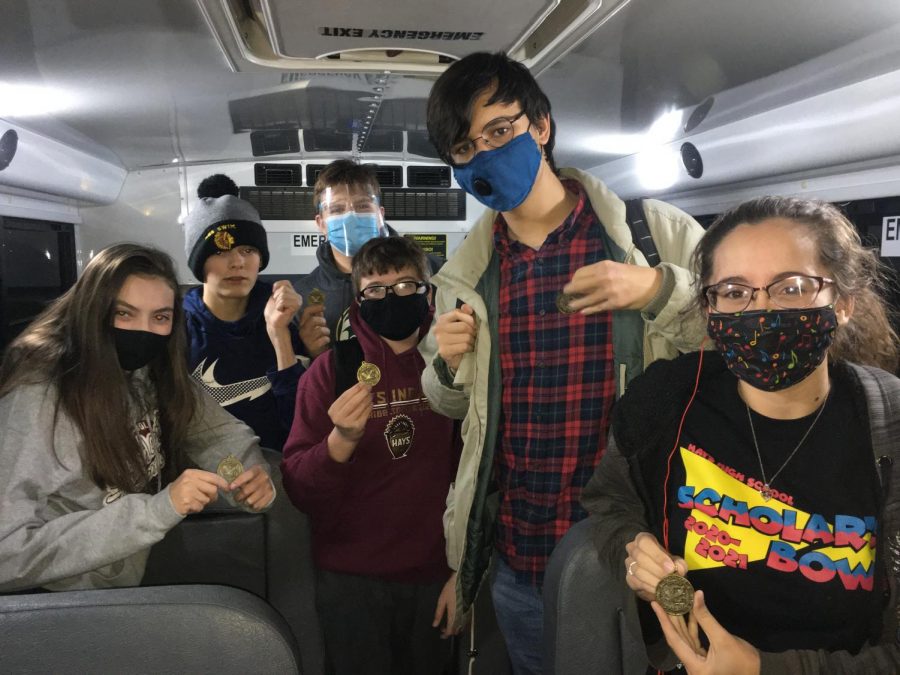 Courtesy Photo
The Scholars Bowl team traveled to Colby to take on teams from the western part of Kansas and earned first place among the 11 teams competing in the meet.
"We have competed at meets that have been online and in person, but Colby was an in-person meet," sponsor Cheryl Shepherd-Adams said. "It was our first time for us having a full crew. We have been missing one of our captains because of COVID-19, but this is also our first time crushing the competition."
Hays High, just after winning the Colby meet, was invited to the Wichita East Scholars Bowl meet.
"It was a surprise to get asked by them because they are always state contenders every year," Shepherd-Adams said. "For them to think of Hays High as competition is just beyond a compliment for our program."
The Scholars Bowl team's next competition is Jan. 12.
Scholars Bowl co-captain senior Andrew Duke said, "For us moving forward, this is a good start going into the later part of our season, meaning being our first game with all of our top scorers at the meet together."