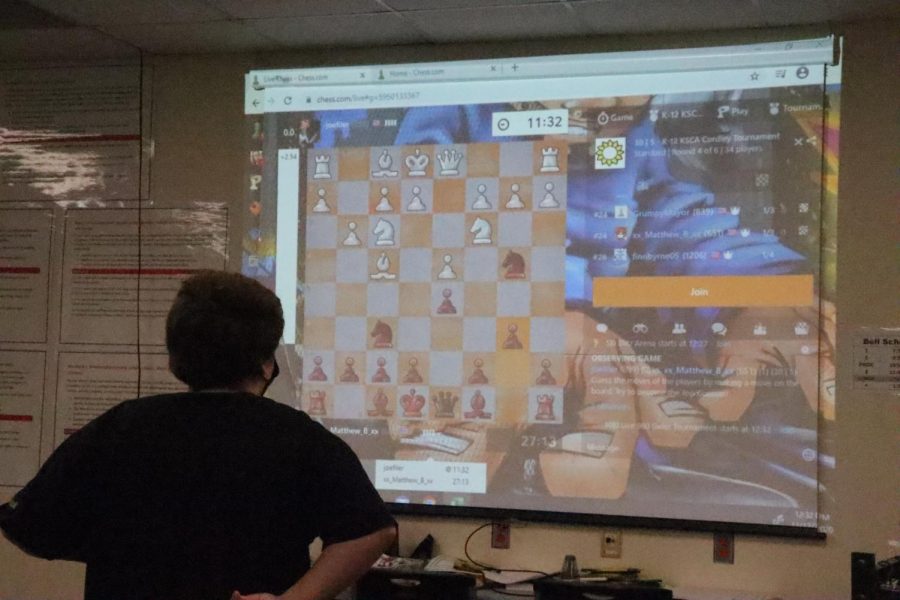 McKena McBride
The Chess Club went up against Cordley at 9 a.m. on Dec. 12 at Hays High School. The individual placings are as follows:
High school division: junior Elizabeth Dickman – 17th place, sophomore Quinton McGuire – 18th place
Middle school division: Kamden McBride – 2nd place, Nick Garner – 13th place

Now that the students have a couple more virtual events under their belts, club sponsor Erin Holder said most of them are doing well with the transition to the new format, but that she understands the struggle of playing competitive chess online for those who were not already experienced with it.
In the club's first tournament, Holder said that there was a student who did not get connected to the tournament, resulting in his high scores not being added to the team's total.
Holder said that this time around, everyone got a fresh start.
"This tournament went well after we got a couple hiccups out of the way at the beginning," Holder said. "There were a few students that were not connected to the KSCA club group on chess.com, but we were able to get that resolved quickly."
For future tournaments, Holder plans to focus on practicing mid-game strategies.
"That seems to be the area in the game play that many of my students struggle with," Holder said. "We will have more learning opportunities and worksheets as a group to get their minds going!"
21cleiker@usd489.com