FFA hosts team-building activity
On Oct. 6, 26 Future Farmers of America members participated in a team-building pod dodgeball event at 6 p.m. in Gym A.
The FFA members first introduced themselves to each other and then discussed who would oversee future FFA events.
"The purpose of pod dodgeball is for FFA members to meet other members who might not be in their agriculture class," FFA sponsor and agriculture instructor Nikole Cain said. "It is the first event that we do in the year that allows us to get together. We [had] a meeting in the first half and the members learned what committee they are on and what events their going to help with throughout the year. We then went and played dodgeball for fun."
According to Cain, a pod is just a group of animals at different times that stick together. So, it is a unique name for the FFA chapter here.
"Each officer has a pod, and each pod has certain things and [events] they are in charge of," FFA member sophomore Amelia Jaeger said. "Usually there are more events FFA is involved in, but because of the restrictions this year, many things have gotten cancelled. As of right now, there is a watch party for National Convention in October and a teacher breakfast in February."
Junior Colton Pfannenstiel also said there will be a Christmas leadership lock-in in December, which he is a part of.
"We do a lot of leadership events and activities at the local level here in Hays," Cain said. "This allows students to form more bonds and friendships. So, we do pod dodgeball, pod bowling, pod putt putt. Whenever we have a pod events, it really allows students from all different classifications from freshman to [senior] to interact, which strengthens the agriculture program, as well as the FFA program."
During the dodgeball games, each member split up into their pods. There were eight rounds in total with four teams.
"I enjoyed going because it's a good time all around, and I also liked getting to meet the new members, as well as connecting with past members after summer break," Pfannenstiel said.
Jaeger said her favorite part about attending was playing dodgeball.
"I think it's great being able to bring students together and do activities," Cain said. "A lot of activities are cancelled this year, unfortunately, but this was one that we could have, and it allowed students to have a good time and really form memories."
22nvuong@usd489.com
About the Contributor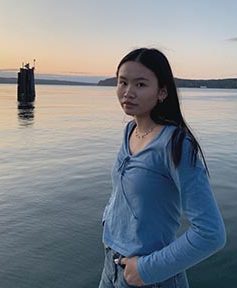 Nikka Vuong, Managing Editor
This is Nikka, and she is a junior this year.