'Twisted: the Untold Story of a Royal Vizier' to be performed Jan. 16-18
Hays High's first student-led musical, "Twisted: the Untold Story of a Royal Vizier," will be performed at 7:30 p.m. on Jan 16-18 at 12th St. Auditorium. Students have spearheaded nearly all of the details involved with bringing the show to life, and the production will serve as a fundraiser for the Chamber Singers' trip next summer.
Tickets are $8 at the door. To reserve seats in advance, visit https://www.ticketsource.us/hays-high-school
"Twisted" is an original musical by Team StarKid Productions that is a culmination of Disney characters and references that mocks elements of older Disney movies. It is a comedy spoof based off of "Aladdin," but instead of following the story of the familiar hero, it tells the backstory of Ja'Far, making him a more deep and nuanced character than what is presented in the original story.
The show features a wide variety of Disney characters, heroes and villains alike, but it alters them in a way that creates audience empathy with certain characters and builds new villains from others. It all depends on the viewer's perspective.
In order to get approval for the performance, the director of the show, junior Andrew Duke, edited the script and score to make it PG-13. "Twisted" is not suitable for young children.
The comedic theme was left intact, building off of the show's innuendos with edited, toned-down language. The show is meant to hit audiences over the head with its lowbrow humor and wise-cracking one-liners that would not normally be found in the immaculate world of Disney.
"This isn't an actual Disney show to bring 4-year-olds to," Duke said. "It's for people who have grown up with Disney who are a little older and can see through the classic Disney tropes as they stand."
Vocal director Alex Underwood has been the sponsor for the student-led project. He said "Twisted" provides a fun opportunity for high school and college-age students to revisit the Disney movies from their childhood and experience them with a more mature sense of humor.
"It's a very snappy, modern musical that I think people will enjoy," Duke said.
21cleiker@usd489.com
About the Contributors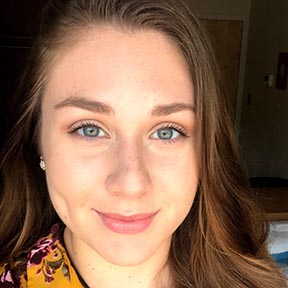 Caitlin Leiker, Copy Editor
Caitlin Leiker is a junior, and this is her second year in newspaper. She is involved in Chamber Singers, Musical, Spring Play, swimming, Leadership Team...