Scholar's Bowl competes in state competition
State Scholar's Bowl competition took place on Feb. 9 and Hays High sent a team of sophomores Andrew Duke, Allison Brooks, Alicia Feyerherm, Skylar Zimmerman, junior Levi Hickert and senior Cameron Karlin.
The team placed sixth out of the eight teams that competed and that completed their Scholar's Bowl season this year.
"I think the team did really well at state, as we were only a couple of points away from winning most of the rounds, even against the team that eventually took first," sophomore Andrew Duke said.
This is the teams second year making it to state competition and Hickert has enjoyed seeing how far the team has come over his years on the team.
"It's been amazing to see the progression of our teams each year," Hickert said. "I started on varsity in freshman year and to be honest, we weren't that good. But then getting to state last year and building upon that this year has been a great experience and shows what we can truly do."
The team is looking forward to another successful season next year and are hoping to take first place at regionals.
"I'm really looking forward to getting first at regionals next year and then qualifying for finals in state," Hickert said. "If we can manage that, I'd say that it'd be a very successful four years for me."
Only one senior competed at state this year so the majority of the varsity team will be returning next year.
"We're only losing one person next year so we will still have 5/6 of our varsity roster which already has much needed experience and teamwork traits," Hickert said.
There are many things about Scholar's Bowl that appeal to students like wide variety of knowledge it makes use of or specific categories that students are good at.
"I like the wide range of information that it makes use of, and how everyone can help in one way or another," Duke said.
For others they enjoy the sport because it's a place for them to show off their knowledge.
"My favorite part about Scholar's Bowl would have to be the satisfaction of getting to show off your knowledge," Hickert said. "For me, getting to spout out random history facts just feels amazing. It gives me a sense of pride that I know my stuff in a subject. For others it's fine arts, or math, etc. But that's the glory of scholar's bowl — being able to show off your knowledge while simultaneously learning from others."
Not only are students learning things from Scholar's Bowl but so are the coaches of the teams.
"I love getting to work with the amazing young men and women on the team," Scholar's Bowl sponsor Cheryl Shepherd-Adams said. "They help each other, laugh at each other, console each other. Sure, it's nice that they're brainiac's with awesome intellectual prowess, but first and foremost they are good people."
21abrooks@usd489.com
About the Contributors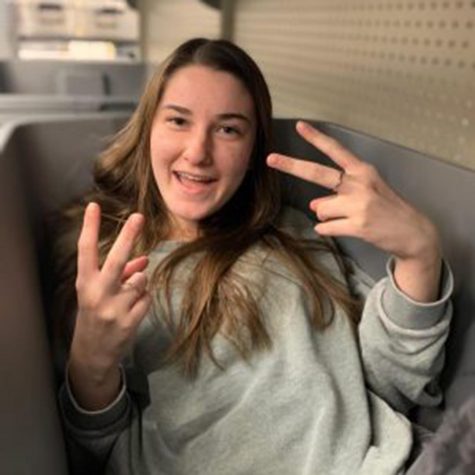 Allison Brooks, Multimedia Editor
Allison Brooks is a junior, and this is her third year in newspaper. Outside of this class, she is involved in Tribe Broadcasting, tennis, Scholars Bowl...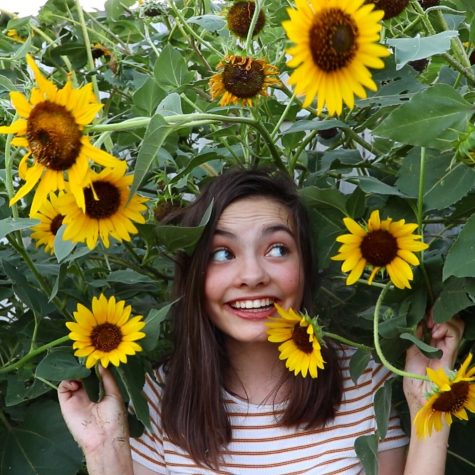 Alicia Feyerherm, Online Editor-in-Chief
Alicia Feyerherm is a junior, and this is her third year in Newspaper. She is very honored and excited to be in the role of Online Editor-in-Chief this...