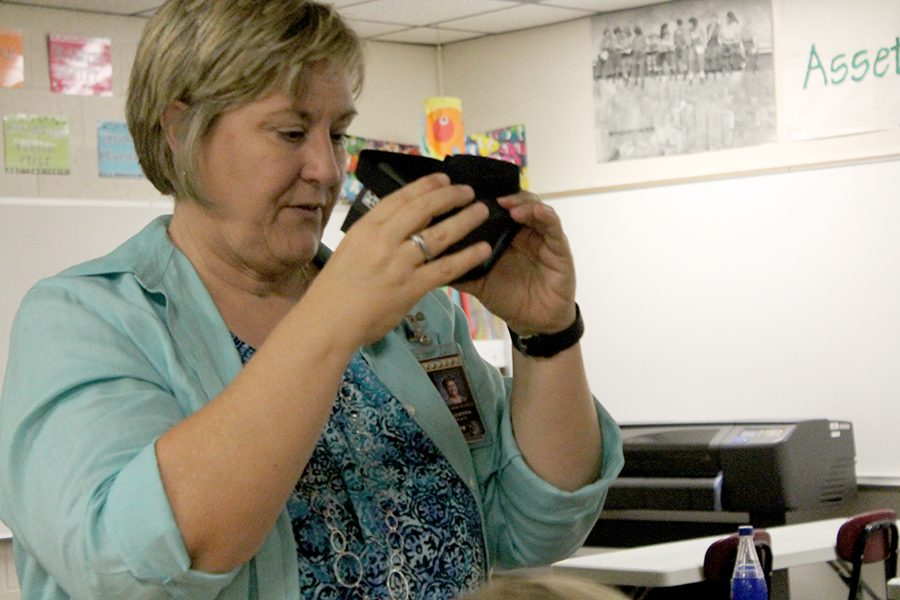 Alyssa Owens
According to Emerging Tech teacher Suzanne Stark, Emerging tech is a class to explore new technologies and become skilled on classes that are already available here at HHS.
"Exploring the Surface is first on the calendar," Stark said. "We tweak settings to make the individual devices more useful to each user."
Stark said the class moves on to Google cardboard activities after they become used to their school-issued devices.
"Eventually, the students become more familiar with Audacity and podcasts, Screen cast-o-matic, Photoshop and You-Tube Editor," Stark said. "I also teach HTML coding and web creation using WIX or Weebly."
Emerging Tech is geared towards giving students the skills to be able to complete different projects in other classes at HHS in new and creative ways. The class is also designed to promote self-initiated and life-long learning.
This school year is Stark's third year teaching the class, and she has really enjoyed it so far.
"My favorite thing about this class is getting to see all of the projects the students complete," Stark said. "Especially when they have gone above and beyond the basic project requirements."
Stark said this class prepares students for two specific classes here, Project Management and Web Team. More importantly, the class teaches real life skills.
"Students learn how to be problem solvers," Stark said. "They become self-learners."
17jdake@usd489.com