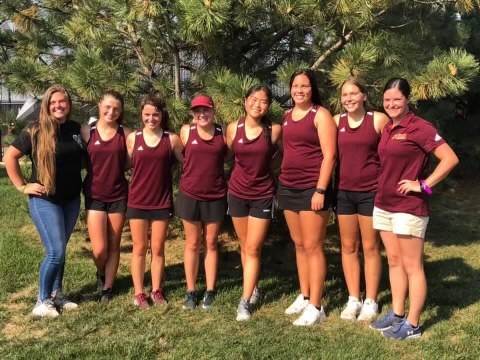 Courtesy Photo
The girls varsity tennis team competed at regionals at Maize High School on Saturday, Oct. 10.
Eight teams attended the competition. Each player went to a six-game set, two times with each player they went against.
The results are as follows:
Playing #1 singles, junior Morgan Shorb's scores were 6-3, 6-1 and 2-6, 0-6.
Playing #2 singles, senior Maggie Robben's scores were 7-6, 6-3 and 0-6, 0-6.
Playing #1 doubles, seniors Taylor Deines's and Ginny Ke's scores were 1-6, 0-6.
Playing #2 doubles, juniors Carolyn Robben's and Sage Zweifel's scores were 3-6, 2-6.
21mmcbride@usd489.com