Lady Indians place fourth in 35th Annual Orange and Black Classic
On Jan. 23, the lady Indians played the first of three games of the 35th Annual Orange and Black Classic, which was hosted in Colby.
Their first game was against the Scott City Beavers. After starting with an early lead, the Indians completed seven turnovers, which started an 18-0 run for the Beavers.
The Indians would never be able to make the scoring deficit less than 10 and trailed for the rest of the game.
The Beavers went on to win with a final score of 56-35. Sophomore Aleyia Ruder led her team with 10 points.
Their second game was against the Highland Park Lady Scots on Jan. 24, and the Indians trailed for most of the first quarter, but the Indians took over about four and a half minutes into the second quarter.
The Indians had the lead for the rest of the game, but Highland Park did not make it easy for them to keep it.
The lady Scots forced the score to 42-42, and the Indians capitalized on making the next seven out of eight free throws to win the game, 50-42.
Ruder lead her team with 12 points, senior Tasiah Nunnery and freshman Carly Lang had nine each and junior Brooklyn Schaffer scored seven.
Their last game of the tournament would be against Valley Center on Jan. 25 for fourth place in the tournament.
The Indians never trailed in the first quarter but could not hold on to that lead for more than 45 seconds into the second quarter.
They trailed 18-16 going into halftime and started the fourth quarter tied with Valley Center. Nunnery then started a 10-2 run with a pair of free throws, which would eventually win the game for the Indians.
Senior Isabel Robben led her team with 15 points and 11 rebounds and had her first career double-double.
The lady Indians are off until Jan. 31, when they travel Salina to take on Salina Central.
Leave a Comment
About the Contributor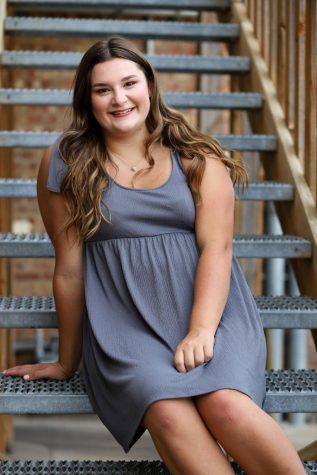 Brenna Schwien, Co-Editor In Chief
Brenna Schwien is a senior, and it is her third year in newspaper. She is involved in softball, Spirit Club, Environmental Club, Student Council, Senior...