Boys basketball places second at 35th Annual Orange and Black Classic
On Jan. 23, the Indians played the first of three games of the 35th Annual Orange and Black Classic, which was hosted in Colby.
The Indians started the game off with a three pointer on their first possession of the game and kept the lead for the rest of the game.
They were leading 30-16 at halftime and started the second half off with a 11-0 run. The Indians won the game, 64-44.
Sophomore Jace Linenberger had a career high of 21 points, and senior Dylan Ruder had 10 points and 10 rebounds, which gave him his second double-double of the season.
For their second game, the Indians would play Beloit on Jan. 24.
They started the game off with a 12-2 run to start the first quarter and ended the first quarter with a 10-0 run.
The Indians had a first half lead of 16 before Beloit managed to bring the score to 24-16. But, that was as close as the Trojans would get for the rest of the night.
Junior Jason Krannawitter led the team with 14 points, junior TJ Nunnery had 13 and junior Dalyn Schwarz added 10.
The Indians won 51-42 and would play Pine Creek High School in the championship game on Jan. 25.
The Indians committed a season high 21 turnovers, which lead to their seven-game winning streak being broken by Pine Creek.
They started the game by leading, but Pine Creek made nine of their last 11 free throws to win the game, 50-46.
Schwarz and Nunnery each had 16 points, and the Indians now have a record of 8-3 on the year.
The Indians are off until Jan. 31 when they travel Salina to take on Salina Central.
Leave a Comment
About the Writer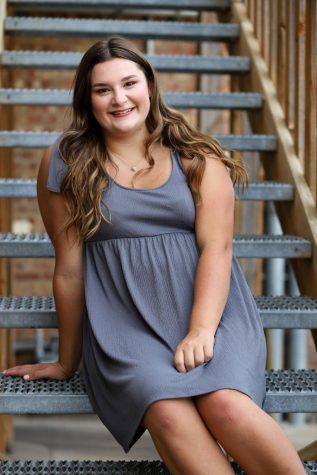 Brenna Schwien, Co-Editor In Chief
Brenna Schwien is a senior, and it is her third year in newspaper. She is involved in softball, Spirit Club, Environmental Club, Student Council, Senior...