Lady Indians snap five game losing streak
The lady Indians hosted their rivals, the Great Bend Panthers, and won 37-36. This snapped the Indians' five-game losing streak.
In the first seven minutes, the Indians held the Panthers scoreless, while scoring seven points of their own. But, with five seconds left in the quarter, the Panthers scored their first three points of the game.
The second quarter started off with a 20-4 point run for the Panthers, which also brought them a nine-point lead, making the score 20-11 with about four minutes left in the second quarter.
The last four minutes of the first half, the Indians held the Panthers to just one three-pointer, while the Indians also only score a three-pointer, too.
During the second half the Indians did not have the lead until the last 2.3 seconds, but before that, they worked on closing the gap between the scores.
The third quarter was relatively slow for both teams, but the fourth quarter picked up the pace and was when the game was close.
Sophomore Aleyia Ruder kept her team in the game with 10 straight second half points, but the last few seconds of the game came down to free throws.
With 10 seconds left in the game, the Indians made a field goal to make the score 36-35 in favor of the Panthers.
With 2.3 seconds left, senior Tasiah Nunnery was fouled and made both of her free throws, edging the score to 37-36 in favor of the Indians.
Great Bend got the ball back for one last chance, but there just was not enough time to take the ball to their hoop.
Ruder lead the team with 16 points and a career high of eight rebounds, senior Isabel Robben had eight boards and Nunnery had 10 rebounds.
The lady Indians move to 2-5 on the season and will travel to Garden City on Jan. 17.
Leave a Comment
About the Contributor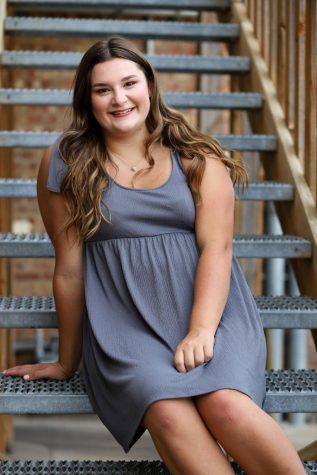 Brenna Schwien, Co-Editor In Chief
Brenna Schwien is a senior, and it is her third year in newspaper. She is involved in softball, Spirit Club, Environmental Club, Student Council, Senior...