Swim team places fourth in Manhattan April 16
Lady Indian swimmers place 4th with a score of 60.5 points at their fourth meet in Salina. The meet hosted swimmers from Manhattan, Great Bend and Junction City.
Manhattan won the meet with a score of 259.5. This was followed by Great Bend and Junction City with 256 and 97 points respectively.
The next meet will be in Salina on April 20.
200 Medley Relay A – Kyra Polifka-Wilhelm, Loganne Ditter, Emilee Pfannenstiel, Megan Flavin 7th (2:29.38)
200 Medley Relay B – Hanna Dannar, Gabby Taliaferro, Alisara Arial, Alexandria Hagerman 11th (2:53.25)
200 Freestyle – Caitlin Leiker 13th (3:00.31); Hanna Dannar 14th (3:03.59); Taylor Deines 15th (3:06.37)
200 Individual Medley – Megan Flavin 4th (2:42.77); Alexandria Hagerman 10th (3:28.81); Alisara Arial (DQ)
50 Freestyle – Megan Flavin 5th (28.06); Madison Holloway 48th (41.65)
100 Butterfly – Alisara Arial 7th (1:39.27); Hannah Harman 8th (1:55.80)
100 Freestyle – Emilee Pfannenstiel 10th (1:09.61); Taylor Deines 20th (1:19.28); Alexandria Hagerman 23th (1:21.05); Gabby Taliaferro 26th (1:26.72)
500 Freestyle – Hanna Dannar 9th (8:01.96); Caitlin Leiker 11th (8:27.88)
200 Freestyle Relay A – Emilee Pfannenstiel, Kyra Polifka-Wilhelm, Alexandria Hagerman, Megan Flavin 7th  (2:08.52)
200 Freestyle Relay B – Loganne Ditter, Hannah Harman, Madison Holloway, Gabby Taliaferro 15th (2:36.53)
100 Backstroke – Kyra Polifka-Wilhelm 8th (1:25.96)
100 Breaststroke – Emilee Pfannenstiel 8th (1:35.87); Loganne Ditter 13th (1:44.17); Hannah Harman 17th (1:59.03)
400 Freestyle Relay – Alisara Arial, Caitlin Leiker, Taylor Deines, Madison Holloway 9th (5:37.98)
19sperryman@usd489.com
About the Contributors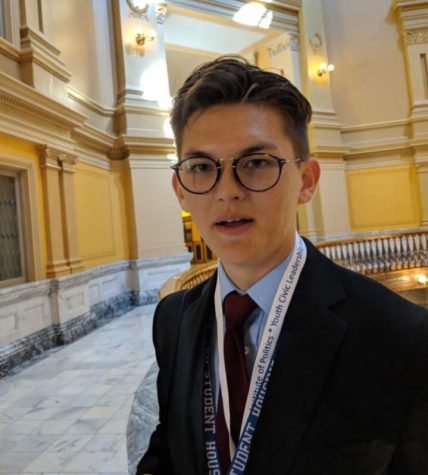 Scout Perryman, Staff Reporter/Cartoonist
Scout Perryman is a big, bad, senior. He is only doing newspaper because he would get yelled at by Isabelle if he did not. Scout's eyebrows are always...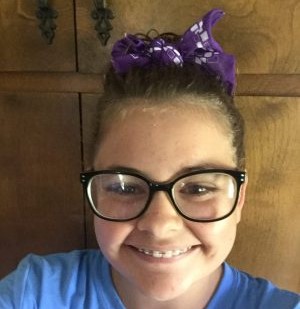 Hanna Dannar, Staff Reporter
Hanna Dannar is a sophomore, and this is her first year in Newspaper. During the school year, she is also involved with vocal, Musical, and Girls Swimming....