Boys soccer team wins tournament opener
The Boys soccer team kicked off the Wichita South Invitational with a 8-5 win against the Wichita Warriors.
The Warriors struck first leading 1-0 in the first half.
The Indians struggled in the first half trailing by as much as 3-0, senior Ethan Nunnery netted a record breaking goal for the Indians, breaking the record for most goals in a career. Nunnery surpassed the current coach Silas Hibbs, who held the record of 47 goal in four years at Hays High Soccer.
The match was 3-1 and Nunnery added on to his new-found record with two more goals in the first half, but the Indians would trail at half 4-3.
In the second half, the Indians seemed to find a spark of life when senior Zach Wagner scored in the 58th minute on a penalty kick won by junior Peyton Thorell to tie the game, but the Warriors answered right back with a goal.
Nunnery scored two more goals to take the first lead of the game for the Indians and expanded his new found record to 52 goals. Juniors Trae McCrae and Conner Teget topped off the goal scoring each scoring one goal.
The Indians shared the ball well, with the team having four assists for Wagner, two from junior Jacob Maska and one from Thorell and freshman Brian Cisneros.
The Indians add another win to make their record 2-1 and will move on to the semifinals of the Wichita South Invitational against Wichita Southeast.
About the Writer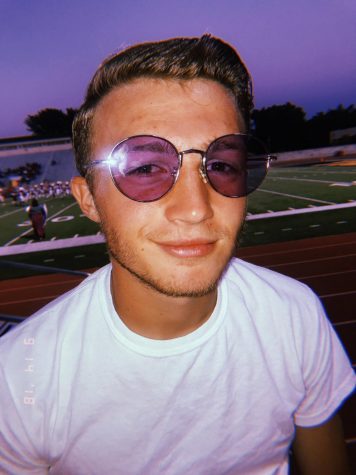 Jacob Maska, Photo Editor
Jacob Maska, a four year member of the Guidon staff and former Sports Editor and current Photo Editor. Maska has played soccer for all four years of his...