Chiefs vs. Bengals: Who will come out on top?
After an overtime win against the Buffalo Bills on Sunday, Jan. 23, the Kansas City Chiefs are set to face off against the Cincinnati Bengals on Sunday, Jan. 30. The instant classic overtime thriller against the Bills is going to go down as one of the greatest playoff games ever, so one can only expect another great game against the Bengals.
To attempt to predict the victor, let us first look at the statistics. To get to the American Football Conference (AFC) championship game, the Bengals had to overcome the Las Vegas Raiders (26-19) and the Tennessee Titans (19-16). The Tennessee Titans stood at the first seed in the AFC when entering the playoffs, and a win like that leading into AFC championship week can set a lot of momentum and motivation.
Cincinnati was an underdog all year, as the NFL predicted them to finish with only four wins before the season started. To many people's surprise, they finished with a record of 10-7. Their high-powered offense accumulated 6,145 yards and 52 touchdowns in the regular season, and their defense stepped up a lot from last year, allowing only 5,964 yards and 41 touchdowns. They have Comeback Player of the Year candidate in quarterback Joe Burrow and likely Offensive Rookie of the Year in wide receiver Jamarr Chase.
Even with an impressive Bengals resume, the Chiefs are not an easy defeat. After a rough start to the season and what looked like would be one of the worst defenses of all time, the Chiefs picked it up and finished with a record of 12-5 in the regular season.
The Chiefs have a great offense of their own, gaining 6,746 yards and 53 touchdowns. However, the defense was below average until late in the season, and they still are not elite, allowing 6,272 yards and 42 touchdowns during the regular season. With pro bowlers Patrick Mahomes (quarterback), Tyreek Hill (wide receiver), Travis Kelce (tight end), Orlando Brown (left tackle), Tyrann Mathieu (safety) and Chris Jones (defensive tackle), the Chiefs are very difficult to overcome, and it will be Cincinnati's biggest challenge of the season.
I think the game will be a high-scoring shootout, as both of their teams have high-powered offenses and average to subpar defenses. I think Kansas City will come out with an early lead, but they will let the Bengals come back in the second half. After back-and-forth scoring, I believe the Chiefs will squeak out a win, 38-35. Either team would have a chance to properly represent the AFC in the Super Bowl, so you cannot go wrong with the victor.
24elucio@usd489.com
Leave a Comment
About the Writer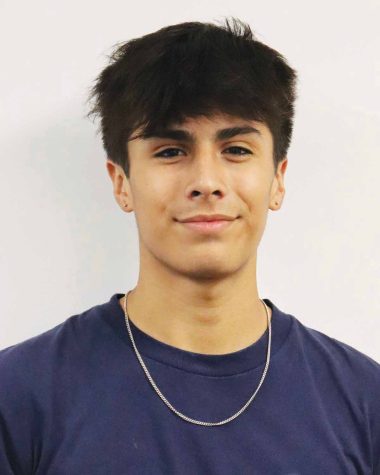 Eric Lucio, Design/Multimedia Editor
Eric is a junior at Hays High School. He participates in Leadership, Tribe Broadcasting, and Chamber Singers.