Why is soccer the best sport?
Why is soccer the best sport?
One reason that I think it is the best sport is because it is a team-oriented game, which leads to teammates needing to have total trust with one another.
Also, you can play soccer anywhere and anytime; you just need your feet and a ball, whether you are playing with your friends or by yourself.
In addition, if you really want to become a professional in soccer you could be set for life.
For example, according to www.goal.com, FC Barcelona superstar Lionel Messi makes $127 million a year, which is an insane salary, but Messi gets to earn it by playing the sport he loves. Another plus is that Messi has made all his money and accomplished all his winning seasons at one club, FC Barcelona.
Another example of is Cristiano Ronaldo. Ronaldo, like Messi, is one of or the Greatest of All Time (GOAT) soccer players. In Ronaldo's career, according to www.forbes.com, he became the first soccer player in history to earn $1 billion through his soccer career.
In conclusion, soccer can be one of most grueling sports to play with all physical and mental elements that go into preparing for just one match, let alone a whole season. However, playing soccer will teach you to have mental and physical happiness throughout life, and not just soccer. Also, nothing beats scoring in front of your beloved fans who support you each game and getting to celebrate with your teammates after every win and every goal on and off the pitch.
View Comments (1)
About the Contributor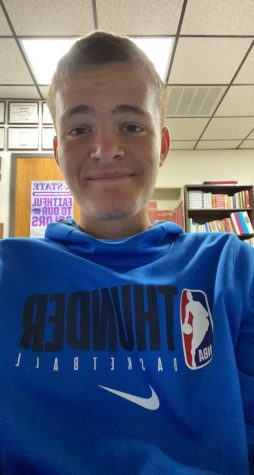 Corey Musil, Sports Editor
Corey Musil is in his second year in newspaper. He is in the role of Sports Editor this year. Corey enjoys playing soccer, playing video games and hanging...