New Student Council leaders introduced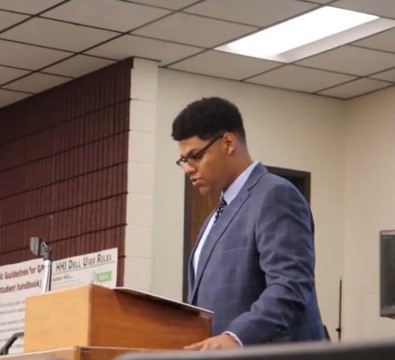 The first Hays High Student Council meeting was held on Friday, Aug. 20, with the club's new sponsors, Jayme Goetz and Luke Lundmark, being introduced.
"My favorite part of being a StuCo sponsor is to help our school invest back into students and to develop programs that are going to benefit students in the long run and to create a sense of community within the school," Lundmark said.
Also introduced were the executive officers, which include president Alex Johnson, vice president Grace McCord, secretary Jocelyn Rigler, treasurer Caroline Robben, Social Media Liaison Jersey Johnson and Committee Chairman Tyler Solida.
"My executive class is on top of it," Goetz said. "They know exactly what needs to happen, they know what's coming my way and they do really well with getting everyone organized."
Not everything in StuCo is easy, but it can be rewarding.
"There is a lot of stuff that goes into Homecoming, and I'm trying to get it organized and figure out what needs to get done by what date, so it can be a little overwhelming," Goetz said.
Along with Homecoming, the sponsors and executive officers are prepared to make this year filled with fun events.
"Getting to be a part of the events that go on at Hays High is really cool because I get to make my high school experience what I want it to," Solida said.
Leave a Comment
About the Contributor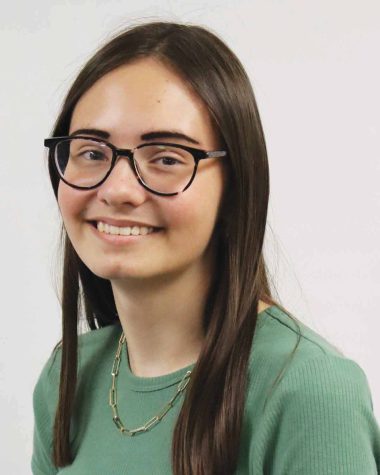 Jessica Feyerherm, News Section Editor
♥ My name is Jessica Feyerherm
♥ I'm a Junior
♥ I'm in newspaper