What you need to know about new COVID vaccines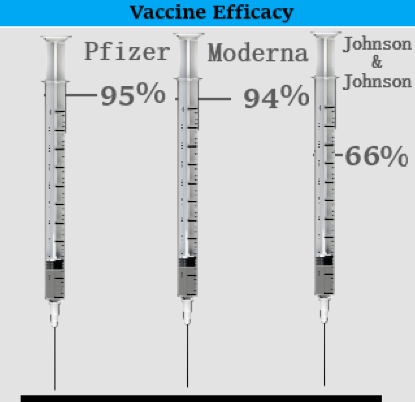 COVID-19 has warped the Earth in a shield of ill health, while the world attempts to prevent this virus from spreading by using masks, sanitizing and other ways to keep safe from COVID.
On April 23, 2020, Pfizer started testing their COVID vaccine on humans with poor results. Since Pfizer's first steps, multiple other companies have a vaccine, are testing a vaccine or are trying to make a vaccine.
Pfizer, Moderna, Novavax, AstraZeneca, Sinopharm, Johnson & Johnson, along with many other companies currently have or are testing vaccines.
These vaccines each have a different effectiveness of stopping COVID. Pfizer and BioNTech's vaccine has a 95.1 percent efficacy, Moderna has a 94.1 percent efficacy and Johnson & Johnson has a 66% efficacy.
COVID vaccines came out in a short amount of time, and along with every new vaccine are speculations.
Many of the speculations people have are about the side effects it can have on the body.
One common misconception about the vaccines is that they can make you infertile. An article from Johns Hopkins Medicine disproved this misconception: "The truth is that the COVID-19 vaccine encourages the body to create copies of the spike protein found on the coronavirus's surface. This teaches the body's immune system to fight the virus that has that specific spike protein on it."
Another misconception is that if someone has already gotten COVID, that they do not have to take the vaccine. But, John Hopkins also disproved this because getting reinfected by COVID is possible. And, the potential for severe health risks is still present. John Hopkins also states, "Some scientists believe the vaccine offers better protection for coronavirus than natural infection."
Vaccines are continually being tested and produced. Moderna and Pfizer are the only vaccines currently available in the United States. Within in the past few months, more than 27 million have had the first out of two doses, and more than six million have been fully vaccinated.
Currently, the United States is giving out roughly 1.3 million shots per day while Pfizer is currently trying to produce 200 million vaccines by May for the United States.
Vaccines are also going to be available in many health and retail stores across the country. Walmart announced that their stores in central Pennsylvania will have the COVID-19 vaccine available first. Walmart later said that more than 5,000 Sam's Club and Walmart locations are ready to give out the COVID vaccine.
Walgreens, Walmart, Rite Aid, Kroger, Publix, Meijer, Costco, Jewel-Osco and Safeway are all attempting to have the possibility to give out vaccines, but many of the stores will not receive vaccination distributions yet.
CVS said that it would begin offering vaccines on Feb. 11 in 11 states. Walgreens also have said that they would be doing the same by Feb. 12, but only in 15 states and major metropolitan areas.
The 11 states CVS is covering are California, Connecticut, Hawaii, Maryland, Massachusetts, New Jersey, New York, Rhode Island, South Carolina, Texas and Virginia.
Walgreens is covering Connecticut, Delaware, Illinois, Kentucky, Maryland, New Hampshire, New Mexico, New York, North Carolina, Vermont, Wisconsin and West Virginia.
The companies will spread out to more states as the phases are done. Walmart and many of the other places are not going to be in the first phase but are likely to be in the second or third.
Leave a Comment
About the Contributor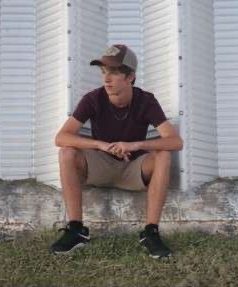 Cade Austin Becker, News Section Editor
My name is Cade Austin Becker Houser, and I am a junior. I enjoy track, video games, cars and music. I often am listening to music, hanging with friends,...