Gifted students visit Fort Hays State University for informational presentation
On Thursday Dec. 3, freshmen involved in the gifted program at Hays High attended a presentation at Fort Hays State University.
Students attended a presentation by the Honors College at FHSU, the Kansas Academy of Math and Science (KAMS) and the FHSU Admissions Office. 
Each group provided information about the students' opportunities and options when attending FHSU. In addition, three FHSU students also shared personal stories about their experiences at FHSU through both the Honors College and KAMS. 
Dr. Kevin Amidon, the director of the Honors College at FHSU, was the faculty presenter for the program. Student presenters from the Honors College were Daniel Huantes and Brynn Wooten. Abby Anderson was the faculty speaker from KAMS, and Kayla Brannick was the student presenter for KAMS. Claudia Castro presented on behalf of the Admissions Office.
The Hays High students then received a campus tour from Derek Edwards, an admissions counselor at FHSU.
The gifted program coordinator Jerry Braun oversaw the students as they attended this presentation.
"Yes, I heard great conversation between students on the bus ride back to HHS and while at FHSU about interest in taking advantage of the opportunities presented if they attend FHSU after their senior year," Braun said. "I think these freshmen learned about scholarship, housing and connection opportunities specific to Honors College and KAMS that were new or unfamiliar to them."
View Comments (1)
About the Writer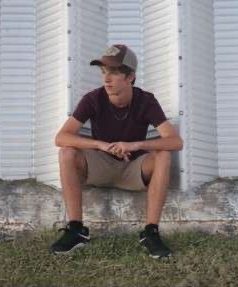 Cade Austin Becker, News Section Editor
My name is Cade Austin Becker Houser, and I am a junior. I enjoy track, video games, cars and music. I often am listening to music, hanging with friends,...