COVID-19 virus causes K-12 cancellations of activities, school, commencement ceremonies
Worldwide panic has ensued as COVID-19, better known as Coronavirus, has begun impacting regions closer to home.
Symptoms of Coronavirus include fever, cough and shortness of breath — all symptoms that are similar to Influenza-A virus.
The first confirmed case in the United States was announced on Jan. 21 in Washington, but the pace of diagnosis has increased significantly since then.
At the beginning of March, 70 known cases were brought into the United States, mainly from overseas travel. Since then, new cases have been pouring in.
The West Coast received the most hits from the virus. As of March 13, 35 of the 41 deaths were in California and Washington.
The virus is expected to be detected within the borders of the non-infected states soon, and school districts in infected states have begun closing.
On March 12, Fort Hays State University announced they would begin online classes, cancelling in-person classes, starting March 23.
With COVID-19 progressing closer to Hays, USD 489 has been keeping a close eye on the situation.
Superintendent Ron Wilson released a letter to parents and students on March 12 addressing concerns and attempting to calm nerves.
"At this point, there has not been a confirmed case in our region," Wilson's letter said. "However, in monitoring the spread of the virus throughout the United States and the rest of the world, it is very clear that things can change suddenly."
Wilson informed parents to keep their children at home if they are experiencing any flu-like symptoms until they are 24-hours free.
The impending question of "What is going to happen?" has remained unanswered, as medical professionals across the world are unaware of the effects.
In an attempt to contain the virus, drastic measures have been taken, disappointing several Hays High School students. This includes the cancellation of the Kansas State High School Activities Association State Basketball Tournament, the Special Olympics Basketball Tournament, DECA International Career Developmental Conference (ICDC), State Science Olympiad Tournament, and the Regional Solo/Ensemble contests.
"I understand the worries of the commissioner and everyone running the state tournament, but that was the dream of every athlete there," junior Sam Rider said. "I feel like that is something special that ended too soon."
Senior Landon Dinkel said he is also upset with the direction this virus has taken.
"I'm really sad that ICDC got cancelled because this would have been my first and only one," Dinkel said. "I was really looking forward to going to Nashville because I've heard it's so much fun, and I was excited to go to the conference and experience it. But, I understand why they had to cancel it, especially because it is international."
The decision to suspend schooling in the USD 489 district was made by Wilson on March 15, three days after the initial concern.
"Due to concerns with the possible risk of [COVID-19], Hays Public Schools have been recommended by the Kansas State Department of Education to cancel school and all school activities the week of March 16-20," Wilson said in a message to all parents, instructors and students of USD 489. "We will also be off the following week for our scheduled Spring Break. We will continue to monitor and update you with any additional information in regards to school restarting on March 30."
Governor Laura Kelly announced on March 17 that all K-12 schools will be cancelled for the rest of the school year, including commencement ceremonies.
Any updates will be recorded and added into this article.
20ahillebrand@usd489.com
About the Writer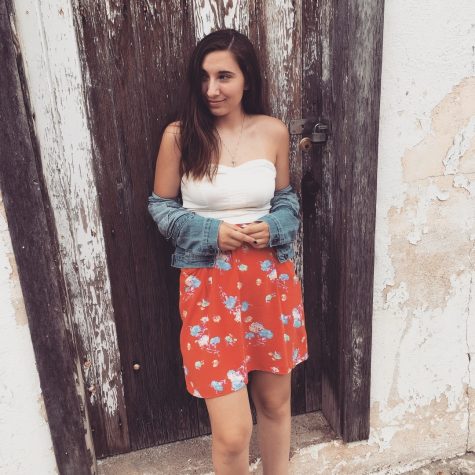 Allison Hillebrand, Editor-in-Chief
Allison Hillebrand is a senior at Hays High. She is involved in the newspaper, DECA, orchestra, leadership and National Honor Society. She will be attending...