RealCare Babies allow students to experience parenting
Juniors and seniors enrolled in Family Studies have the opportunity to bring home a RealCare Baby for the weekend.
A RealCare Baby is an advanced infant care simulator. Instructor Sue Tebo currently has four babies available.
"I started with the RealCare babies last year, and it is not something I require the students to do because I know how extremely busy they are, and their schedules may not allow them to take the babies home," Tebo said. "So, I just go over the procedures of taking home a baby and what the benefits would be. Students then chose whether or not they want to take them home."
If students take home a RealCare Baby, the baby is turned on at 3 p.m. on Friday and then usually is shut off at around 5 p.m on Sunday.
The RealCare Baby is programmed to track and report the caregiver's behavior.
"Once the babies are back, I get a printout of the entire time the student had the baby," Tebo said. "For example, if there were 30 bottle feedings that took place, I can see how many the students earned out of the 30."
Tebo said she has been very excited about the number of students that have wanted to take a baby home.
"My favorite part of sending home the babies are when the students return, and they explain their entire experience," Tebo said.
22nvuong@usd489.com
About the Contributor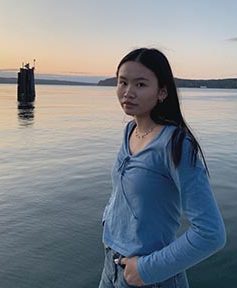 Nikka Vuong, Managing Editor
This is Nikka, and she is a junior this year.