Nurse Practitioner informs students on what she does at First Care Clinic
Nurse practitioner Dawn Knapp spoke to students about her career during PRIDE Time in Gym B. Knapp went into detail about what she does and how she maintains her licenses.
In 1994, Knapp moved to Hays from Ellsworth.
"It wasn't until the year 2000 when I went back to school full time and I took out max student loans to start my nursing degree at Fort Hays State University," Knapp said. "It took me three years to get through there, 15 to 18 hours at time."
After graduating, Knapp worked at Hays Medical Center in the Cardiac Progressive Care Unit for three years. Knapp then went on to work in nephrology.
"I was the first nurse practitioner in nephrology, which is the study of kidneys and the function of kidneys," Knapp said.
Currently, Knapp works at the First Care Clinic and has been working there for seven years now.
"A normal day at First Care is about three people an hour," Knapp said. "Twenty five to 35 patients a day is what I'll see. We are there from 8 a.m. to 4 p.m. There are a couple of nurse practitioners who work late until 7 p.m. They will have a day off during the week. One of the benefits I have from being a nurse practitioner is I have an allowance of $2,000 per year."
Knapp said she uses the allowance to keep her nursing degree updated, as well as renewing her drug license. Knapp can also use the money for new books or equipment.
"In high school, if you wanted to become a nurse, I would concentrate primarily on sciences, like anatomy and physiology," Knapp said. "Understanding how the body works is a big thing. In college, the nursing program itself took a lot of medication classes. Understand how those medications work in your body and what they do for you. Practice makes perfect. For me, sciences were very hard, and so the best thing I did was I recorded ever single AP [anatomy and physiology] class I took and every single chemistry class I took, and [I] would listen to it in my car."
22nvuong@usd489.com
About the Contributor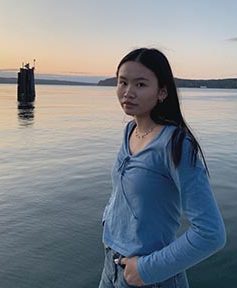 Nikka Vuong, Managing Editor
This is Nikka, and she is a junior this year.