City commissioner Eber Phelps speaks to students about being involved in city government
On Oct. 17, one of five Hays City commissioners, Eber Phelps, spoke to students during PRIDE Time about what the city government is and how it works. 
Phelps began telling the students how long he has been in an elected office. He has served three different times in city government and served 18 years as a Kansas legislator in the House of Representatives. 
"I have heard city government compared to a corporation," Phelps said "If you want to compare it to a corporation, they have a CEO, board of directors and then they have all the things that go along with that company. You could essentially say that our city mayor is the CEO, then we have a five-person City Commission, which would be the board of directors."  
Phelps continued to say that the city government is made up of multiple areas, such as the fire department, public works, wastewater treatment plan, the airport, IT department, etc. 
Phelps said the new wastewater treatment plan was just finished recently and was a major project. 
"The Chetolah Creek Water Reclamation and Reuse Facility was a $30 million project, it took about 18 months and was finished ahead of time and under the budget," Phelps said "In this day in age when you have any type of project going and you're under the budget and finish ahead of time, [it] is amazing, especially with something as critical, technical and important as the that."  
Phelps is amazed by how all entities came together, like the engineering firm and mechanical firm, to complete this project.  
"We also have many other projects going on," Phelps said. "We built a firefighting facility so our firefighters can train, and we have the Vine Street project causing a lot of controversy with the proposed roundabouts." 
Phelps then recommend ways students that are interested can get involved with any form of government or city government.  
"It would do you well to attend some of the City Commission meetings and, f course, within our city government in the smaller departments, there are a number of committees that can give you a better understanding and allow you to be involved in some decision–making," Phelps said.  
City Commission meetings are held on the second and fourth Thursdays of the month in the City Hall Chamber at 6:30 p.m. The public is invited and are welcome to state their opinions.  
"Another way to get involved where you can learn a lot is to get involved with somebody's campaign," Phelps said. "We will have an election in November in our City Commissioners, there are three open seats for election in the city government and there are four in the school board." 
About the Contributor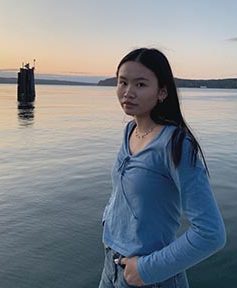 Nikka Vuong, Managing Editor
This is Nikka, and she is a junior this year.