Physics package found from high altitude balloon project
Learning experiences don't always happen as expected as this year's Advanced Physics class found out when their high altitude balloon projects disappeared during the flight.
Physics instructor Cheryl Shepherd-Adams' class launched their projects twice, one ending 10 minutes outside of Hays because of holes in the balloon back on Dec. 14, and another on Jan. 25. The students were able to find the balloon a little south of Ellsworth but the packages came off sometime before the balloon landed.
The class then used their knowledge of physics to try to determine where the packages could have fallen off and landed.
"We took something that felt like a failure when we didn't recover those things, and then I had them use the physics and their resources to figure where it may have landed," Shepherd-Adams said. "The fact that one of our four predictions turned out to be within one mile within a 700-800-mile area, I think that's pretty phenomenal. I'm pretty proud of the work they did."
Shepherd-Adams said she found out a package had been located on April 25 and forwarded pictures of the box to her students for them to identify. When the students identified it as one of the missing boxes, she went to pick it up.
The box was found about straight north of the wetlands area. The land owner found it in his wheat field and contacted the University. Word then reached Shepherd-Adams who went down to pick it up on April 30 with two students.
While the group was unable to study their data from their experiments, the camera that was in the box was still working and even recorded the box being opened when found. Hays High still is missing one package which was made of pool noodles and wrapped in bright pink duct tape.
"I think the project itself has a lot of potential," Shepherd-Adams said. "I like the fact that students can design their own experiments to fly on board. I like the fact that there are constraints in which they have to work, like weight, size, the type of packaging material that can be used, the fact that they have to know about getting FAA clearance for launches, there are a lot of regulations that have to be taken care of. We didn't take care of it for the most part but it's there. It (the project) gives you guys the chance to be creative."
19rporter@usd489.com
About the Writer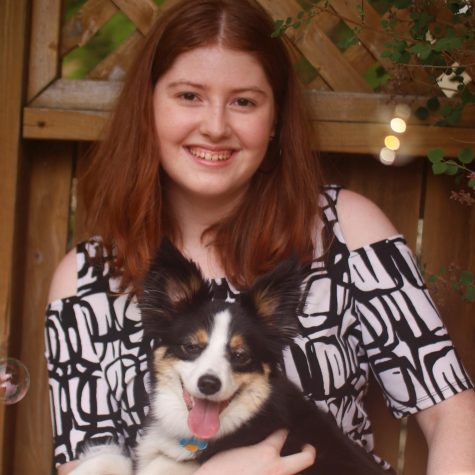 Rebekah Porter, Staff Reporter
Rebekah Porter is a senior and this is her second year in Newspaper. She is also involved in tennis and band. She likes reading and spending time with...