Guidon awarded All-American by National Scholastic Press Association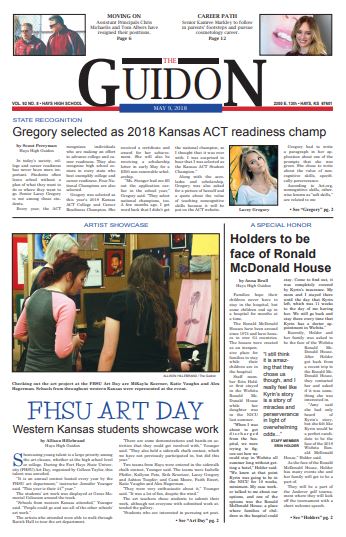 The Guidon newspaper was awarded four marks of distinction by the National Scholastic Press Association on Nov. 24 after a submission for a critique was entered.
"We got marks of distinction in Coverage and Content, Text, Visuals, and Presentation," instructor Bill Gasper said. "Those are the four main areas that they judge in. They gave us a mark of distinction in each one, which took us up to All-American status."
There were a total of 500 points to be earned, 200 in Coverage and Content and 100 in Text, Visuals and Presentation. The judge counted off only three points, making the score 497 out of 500.
"They look at your publication, six of our newspapers, and then they judge you in the different areas," Gasper said. "Text we got 99 out of 100, and in visuals we got 99 out of 100, and presentation we also got 99 out of 100."
The judge said the writing was complete from start to finish, all art added to the message of the story, the sports coverage included recognition for all sports and athletes, and the opinion page combined seriousness and lightheartedness.
"This coverage is unique," the judge said. "The Guidon staff has published a professional quality newspaper that serves the needs of the school community of Hays High School."
The All-American rating is the highest rating at the national level, and Gasper said this is the first time he has achieved this award.
"I'm real pleased with the All-American rating," Gasper said. "Last spring we received the highest state rating of All-Kansas, and to follow it up with the All-American is quite an honor. It is a tribute to the hard work and excellent work my newspaper staff did last year, and I could not be more pleased with their efforts. I'm proud of what they've done, and I'm very proud of this particular rating."
Leave a Comment
About the Contributor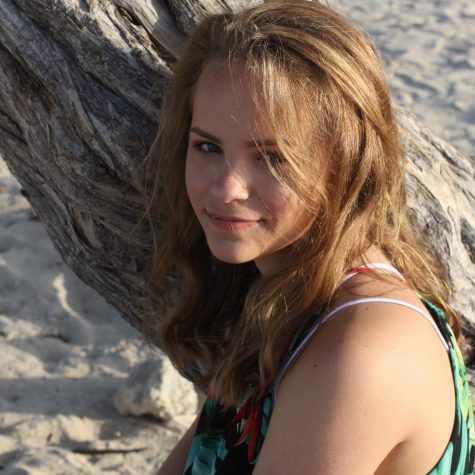 Isabelle Braun, Editor-in-Chief
Isabelle Braun is a senior who loves talking to new people and spending time with friends. She is very driven and plans to make her senior year the best...