Concurrent credit enrollment in the library
Enrollment for concurrent credit courses took place in the Hays High library from noon to 5:30 p.m. on Aug. 22. Concurrent credit means students earn both high school and college credit while they are still in high school.
Fort Hays State,  NCK Tech and Barton Community College were in the library to help students register for classes.  
Fort Hays offers Psychology, Calculus Methods, Fundamentals of Oral Comm and College Algebra. One credit hour costs $218.67, and a one-time $30 application fee.
Sociology is offered at NCK Tech for $109 per credit hour and there is a one-time $50 application fee.
Barton Community College offers Spanish III and IV, American History, U.S. History and U.S. Government.
Counselor Amy Miller said students who take concurrent credit have the opportunity to take college classes with teachers they already know.
"I have been taking concurrent classes since junior year," senior Joey Wei said. "I believe the challenge and the level of these classes will help prepare me for college."
Students are guaranteed credit for the class if they pass the class. Students who choose to take the AP test in the spring are not guaranteed credit for the class. Credit received can vary from college to college.
"Students want to get a 'A' or a 'B' on concurrent classes," Miller said. "Students should contact their future college to make sure that the school or program of study will accept the credit; we do not want students paying for the class twice. If a student is planning to transfer to another college in a couple of years, they may want to see how many credits they can transfer into the college."
Miller said if a student knows what they want to do it can be a good thing because they could graduate a semester or two early, possibly saving them money.  If a student isn't sure about their major though it could give them less time to declare a major.
19rporter@usd489.com
About the Contributor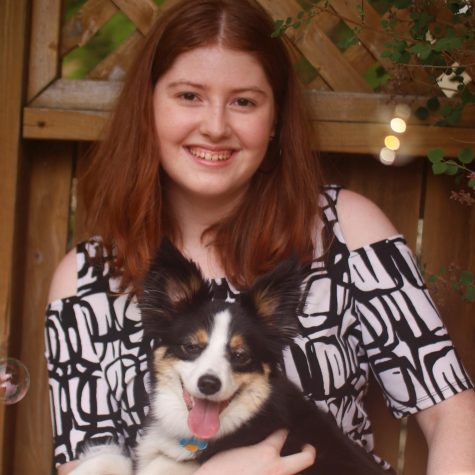 Rebekah Porter, Staff Reporter
Rebekah Porter is a senior and this is her second year in Newspaper. She is also involved in tennis and band. She likes reading and spending time with...