Board of Education approves proposal for Dell Latitude devices in 5-2 vote on April 30
After much debate, The Board of Education approved the proposal for Dell Latitude devices in a 5-2 vote on April 30. Greg Schwartz and Lance Bickle were the two board members who opposed the implementation of the devices.
The biggest concern for Bickle was the cost of the Dell devices. He felt that the needs of students could be sufficiently met with the Chromebooks.
"The one thing that struck a cord with me is a comment that was made by at least three parents that reached out to me which was that they brought up the needs versus wants," Bickle said. "We sit here and talk about needs versus want, but yet they have yet to hear anything about these new laptops being more of a need than a want. I'm not saying we don't need technology, but are they the most important thing in the district right now?"
Principal Martin Straub said that he has talked to students who have transferred from other schools that have used Chromebooks. Those students liked the Hays High devices better than the Chromebooks.
Schwartz was unconvinced.
"I don't who these two kids are, I don't know what the basis is," Schwartz said. "To me, just talking to two kids or having two kids come up to you out of the blue and say that they don't like the Chromebooks, I just don't think there's anything scientific or reliable about that information that would justify spending between $140,000 and $200,000 extra."
Schwartz was also unsure if students really used their styluses in classes.
Instructor Suzanne Stark spoke up at the meeting.
"In every class I teach, I use OneNote," Stark said. "In all my classes, instead of using paper, and using vast quantities of paper, every worksheet that I do, my students complete using the stylus to write on their computer screens, and that's how they submit their work to me."
Schwartz countered saying that having a stylus was not a necessity and that it would be cheaper to use paper.
"I understand that that's probably handy, but it's very expensive," Schwartz said. "Paper is cheap. I know it's wasteful. I know there are environmental issues that go along with that, but it's very cheap."
Overall, the board was in favor of the Dell devices. Before the vote, Board Member Sophia Rose Young mentioned that she did not believe that the Chromebooks would be the best option.
"I think the Chromebooks could be nice for the future," Young said. "I just really don't think the Chromebooks are advanced enough for how advanced are students are working at this point."
21afeyerherm@usd489.com
About the Contributor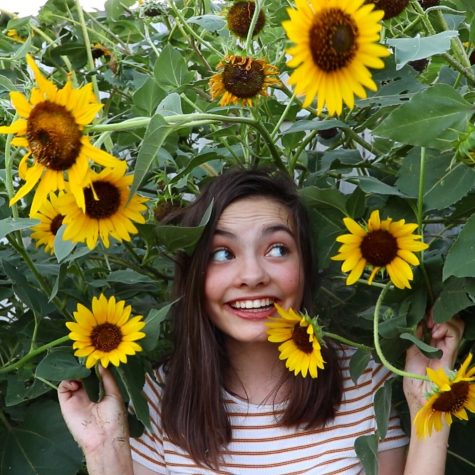 Alicia Feyerherm, Online Editor-in-Chief
Alicia Feyerherm is a junior, and this is her third year in Newspaper. She is very honored and excited to be in the role of Online Editor-in-Chief this...