Winners from September's Hidden Tickets named
At the beginning of the year, hidden tickets became a new addition to the library.
Since then, September's recipients have been named. The new month, Horror Month, has begun.
"There were seven people that actually were able to complete it and redeem the tickets last month," librarian Erin Holder said.
Freshmen Alicia Feyerherm, Aurora Walters, Anna Brull, Demitria Pfeifer, Treyton Schumacher and Cami Moore all were able to get tickets. Along with them, senior Tayzian Otte also redeemed a ticket.
There have been some changes made to the Hidden Tickets.
"They are not hidden anymore," Holder said. "There were people who wanted to participate, but didn't really want to dig through the books. I was assisting a lot of people and recommending different series for them anyways, so instead of making it another step that I had to do, I just put them on display out there for them."
Making this change has resulted in a positive increase of people getting involved.
"On top of the bookshelves where I have them, there was five on each. Plus five up here [behind her desk] and 10 back here [on a cart]. Now there's only 12 left for check out," Holder said. "So, there's a lot of people that are actually coming in, and this is providing a much better response by actually having them out there so they can see it and be intrigued by the titles."
This month there have been two recipients so far, Anna Brull and Tayzian Otte, both were also recipients from last month.
Readers will have until Halloween this month to redeem a ticket.
For the month of November, Holder plans on making a slight change to the original plan. She plans to continue with the "No Shave November" theme.
"Next month, instead of doing a bearded person of history or fictions like I initially planned, I'm doing covers with faces on them," Holder said. "Then I am adding mustaches on them."
19kpotter@usd489.com
About the Contributors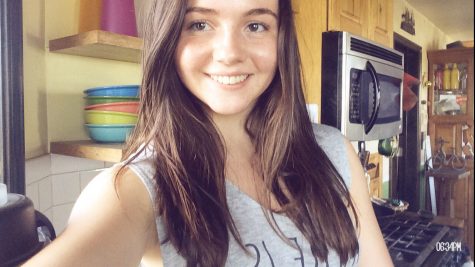 Kayli Potter, Staff Reporter
Kayli Potter is a junior who is going into her second year of journalism. Outside of newspaper she enjoys spending time hanging with friends, playing with...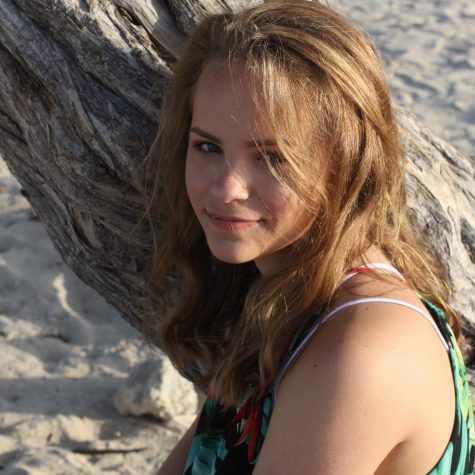 Isabelle Braun, Editor-in-Chief
Isabelle Braun is a senior who loves talking to new people and spending time with friends. She is very driven and plans to make her senior year the best...