Teachers discuss differences between honors classes and regular classes
Hang on for a minute...we're trying to find some more stories you might like.
At the high school level you have many levels of difficulties you can choose for classes
"The main difference for English classes is that the Honors classes are a bit more challenging for students," Instructor Lisa Renz said. "The expectations are a bit higher we move at a quicker class in the honors classes and often its more stringent assignments."
Honors classes are more of a challenge course wise. They cover the same material but at a faster pace while going more in-depth into the topic.
"It is for those students who really want to be challenged and are looking toward more of a university for post-secondary attendance," Renz said.
For English classes it is mostly by student choice if they are in the honors class.
"It's really challenge by choice," Renz said. "A student can opt to be in an honors class in English."
In the science classes the differences are still the same but the way that they choose what students get in is different.
"At the high school every year the science teachers make recommendations whether they think that they are doing well in a regular class and that is where they should stay," Instructor Kayla Brown said. "If they are not being challenged enough we would move them to a harder class or maybe they were put in an honors class and it was too challenging for them."
20hdannar@usd489.com

About the Contributors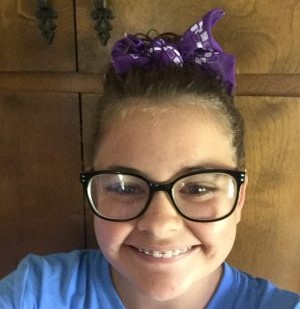 Hanna Dannar, Staff Reporter
Hanna Dannar is a sophomore, and this is her first year in Newspaper. During the school year, she is also involved with vocal, Musical, and Girls Swimming....