'Pride and Prejudice' breaks barriers in romance film genre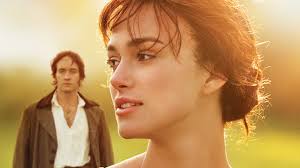 "Only the deepest love will persuade me into matrimony, which is why I will end up an old maid," Elizabeth Bennet said.
This quote from the "Pride and Prejudice" movie accurately sums up the main character's view of love, which was very contradictory to the time period in which she was living.
"Pride and Prejudice" is based off a novel of the same name by Jane Austin. The story is about a young woman who lives with her family in the English countryside in the 1800s. She faces a lot of pressure from her mother to marry, but she only wants to marry for love, not wealth. Then, she meets and catches feelings for an upper-class gentleman named Mr. Darcy.
On the surface, this may seem like a typical love story, but it is so much more than that. This movie tackles the issues of classism, sexism, parental relationships and many more.
Elizabeth refused to be put in the box that society and her mother tried to shove her in. She wanted to marry for love, she believed women should be educated and she believed there was more to life than money.
Despite these qualities not being particularly appealing in women during this time period, Mr. Darcy did not mind. They were a perfect match from the beginning, but various obstacles got in their way.
I believe this kind of romance story is superior because it does not rely on physical tension to drive the plot; instead, it is forced to focus more on emotions and dialogue. There is only one kiss throughout the entire film.
This film is much more than just a romance story, though. It also displays many intricate familial relationships, like those between Elizabeth and her mother, father and sister Jane.
In addition to being intellectually stimulating, this film is also aesthetically pleasing. The houses have beautiful architecture, breathtaking paintings and super cool wallpaper. The landscapes and scenery are stunning as well.
It makes me long to live in a world so beautiful, although I understand that is a very privileged thing to say because I will never have to deal with many of the hardships from that era. I just mean that things aren't as detailed and pretty as they used to be.
This film has inspired me to start reading again because I want to read the story it was based off. I am grateful for that because I have fallen out of the habit of reading, and I used to enjoy it a lot.
Overall, I would rate this film a 9/10. It managed to portray such a complex story in a beautiful way that never got boring. I believe this is a timeless film that people will enjoy for generations to come.
21abrooks@usd489.com
About the Writer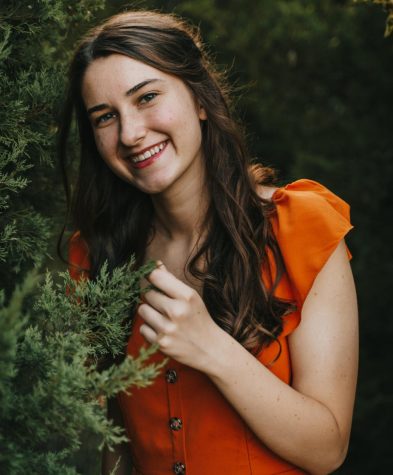 Allison Brooks, Multimedia/Photo Editor
Allison Brooks is a senior, and this her fourth year in newspaper. Outside of newspaper, she is involved in DECA, Scholars Bowl, National Honors Society...