'The Trial of the Chicago 7' sends shockwaves across decades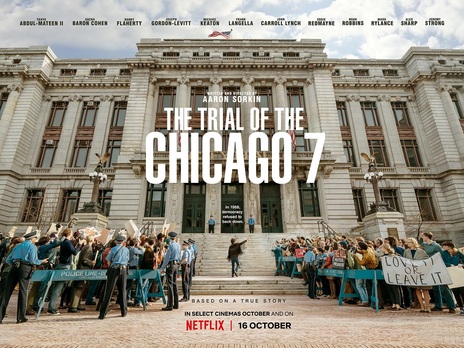 "The Trial of the Chicago 7", written and directed by Oscar-winning writer Aaron Sorkin, was released to Netflix on October 16.
The plot follows a group of seven anti-Vietnam War activists charged with conspiracy to incite riots at the Democratic National Convention in 1968—Abby Hoffman (played by Sacha Baron Cohen), Jerry Rubin (Jeremy Strong), David Dellinger (John Carroll Lynch), Tom Hayden (Eddie Redmayne), Rennie Davis (Alex Sharp), John Froines (Daniel Flaherty) and Lee Weiner (Noah Robbins).
Based on a true story and dubbed a "historical legal drama," the film features many modernized parallels to the 1960s, raising questions about the idea of "Law and Order" when the laws themselves are unjust, and the criminalization of those who defy the unjust laws to bring about positive change.
The case of the Chicago Seven became one of the country's most infamous and influential trials, radicalizing many of America's young people, exposing the shocking disparities that can arise between society and its governing systems, especially in situations involving people of color.
In an interview with Vanity Fair, Sorkin described the similarities between our past and present civil justice timeline with an image of protesters outside of the trial, sporting signs reading, "America—Love it or Leave it", "What About White Civil Rights?", and "Lock Them Up!"
The movie also exhibited the involvements of Bobby Seale, the eighth defendant in the trial, and Fred Hampton, the deputy chairman of the national Black Panther Party, and how their fates were entangled with the court case.
"The movie was relevant when we were making it," Sorkin said to the magazine. "We didn't need it to get more relevant, but it did. The polarization, the militarization of the police, the fear of Black activists, even the intramural battle between the left and the far left."
I would give "The Trial of the Chicago 7" a 10/10 rating—it made my "Best of All Time" list for movies. Viewing the case's crucial events unfolding from the past, present, and future perspectives of the characters was stunning on the part of both Sorkin and the ensemble cast.
The setting, the subject matter, and the parallelism led to a heightened investment in the freedoms and protections that America should unequivocally be fighting for.
21cleiker@usd489.com
About the Contributor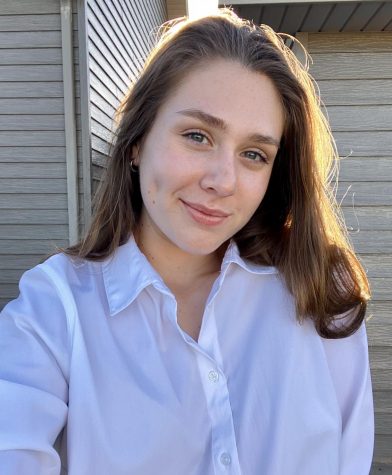 Caitlin Leiker, Assistant/Online Editor
Caitlin Leiker is a senior, and this is her third year in newspaper. She is involved in Chamber Singers, Musical, Spring Play, National Honor Society,...