The Golden Compass Book Review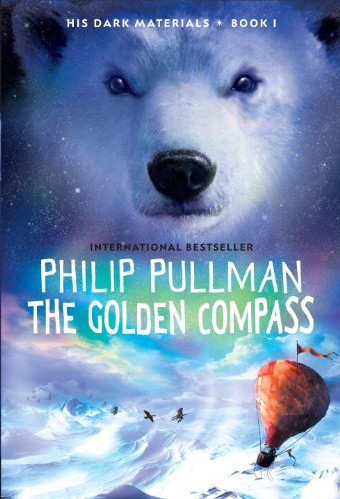 Philip Pullman's The Golden Compass tells of eleven year old orphan Lyra Belacqua who lives her carefree everyday life among the scholars at Oxford's Jordan College. Constantly by her side is Lyra's daemon Pan, an inseparable part of her in animal form.
Then slowly, children begin disappearing. Ambiguous rumors of "Gobblers" who do horrendous experiments on children and a foreign world floating within the northern lights take Lyra and Pan to the far North.
Lyra's journey is rich, intricate and fulfilling to anyone who loves a good adventure story. Pullman did a wonderful job filling the story with fantastical elements like witches and armored bears, weaving them all into a beautifully crafted plot.
What I found most compelling was how Pullman put all these majorly different elements all together. The Golden Compass is deeply imaginative, yet readers can follow the story with little to no difficulty.
This book also touches upon topics like responsibility, bravery, love, family and betrayal. Although it might appear to be just another children's fantasy story, there are deeper meanings behind Lyra's each encounter and decisions.
One thing I didn't like about The Golden Compass was that there was no complete ending. This is because it is part of a trilogy called His Dark Materials and the story continues on in the second and third book. I usually prefer reading books that stand by itself but readers who don't mind trilogies will have no problem.
Readers who enjoy a fantasy based adventure book, will definitely enjoy The Golden Compass by Philip Pullman. I rate this book a 7 out of 10.
16szhang@usd489.com