Halloween costumes change over years
Halloween is a widely celebrated holiday that Americans dress up for on the last day in October, but often remember for years beyond that night.
"My favorite part of Halloween is probably the memories," teacher Luke Lundmark said. "I like that I can create memories with my kids and take them trick-or-treating, and, of course, then later raiding their candy stash afterwards and finding the candies I like."
However, Halloween has been celebrated differently throughout the years. While many people now dress up as their favorite movie characters or create their own humorous costumes, it was not always this way.
According to Metro News, in the 1920s, the costumes were truly terrifying, as they often were homemade and included creepy painted masks. People would up as scary clowns, ghosts, witches and other frightening costumes.
In the 1930s, in addition to typical costumes like scarecrows or skeletons, the Halloween costumes started to include cartoon characters, such as Disney figures. The costumes still were often homemade, as the Great Depression affected families' finances, so some people used paper bags and old clothes as their costumes.
During Halloween in the '80s and early '90s, popular costumes among the girls were Barbie dolls or princesses.
"So, in the '80s and early '90s, there were these costumes you would buy at the store, and they had, like, a plastic face," teacher Vanessa Schumacher said. "And, then, like, this really gross outfit that went with it, but it was like a Barbie face, and they were terrifying if you look at them now. The masks remind me of the ones they used in 'The Purge.'"
During this time period, the boys would often dress as characters, too, like the friendly extraterrestrial Alf or the murderess nightmare Freddy Krueger.
"Back in the day – and keep in mind my dad is a pastor – but I had this Dracula plastic mask that I would wear with a cape," teacher Matt Brooks said. "And, I do not even know if it's really, truly Dracula, but it was just this kind of gross-looking thing. But, they let me wear it, and I think I wore it every Halloween for like five years."
Unlike Brooks's scary costume, other teachers remember tamer costumes.
"My favorite Halloween costume would have to be when I dressed as a nerd," Lundmark said. "That was a really fun costume."
While these teachers remember their costumes from those days, the meaning of Halloween has changed now that they are adults.
"As a kid, my favorite part was absolutely just getting the candy," Brooks said. "And, now that I am an adult, it's just passing out candy and seeing the costumes."
Likewise, Halloween has become a family event for Schumacher.
"Halloween is my favorite holiday, and it's kind of been like the holiday of my family's forever, and my family just love scaring each other," Schumacher said. "It's kind of became a hobby in the family."
About the Contributor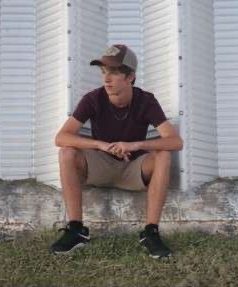 Cade Austin Becker, Staff Reporter
My name is Cade Austin Becker Houser. I enjoy track, video games, cars and music. I often am listening to music, hanging with friends, playing music or...