Former teachers return as substitutes at Hays High
Recently, students may have seen the faces of former teachers at Hays High School, as they have been substituting for others in the building.
Since the leave of absence of English and foreign language instructor Melanie Folkerts, instructor Codi Fenwick, along with former teachers Mona Chapman and Bill Gasper, have been helping by filling in for different classes.
Fenwick teaches German for Folkerts on Maroon Days, and Gasper substitutes for Fenwick on those days. On Gold Days, Chapman teaches English classes for Folkerts.
"The biggest challenge so far has been getting organized and figuring out classes that I haven't taught before," Gasper said. "It's just different going into another person's classroom. As teachers, we all have a different way of do things. Of course, it just doesn't affect me; the students also have to get used to a new teacher, and that can be confusing for everybody at first."
Gasper said he has enjoyed the warm welcome that he has received from the staff and said it has reminded him of how much he missed the camaraderie that he enjoyed for many years as a journalism teacher at Hays High.
23mtippy@usd489.com
About the Writer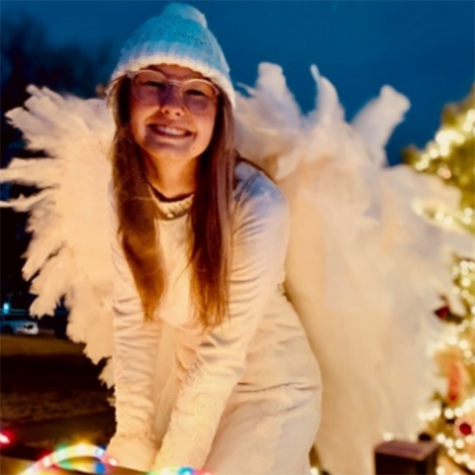 Maysyn Tippy, Staff Reporter
Maysyn Tippy is a freshman and first-year reporter for The Guidon. Maysyn enjoys the discovery involved in the journalism process. Outside of class, Maysyn...