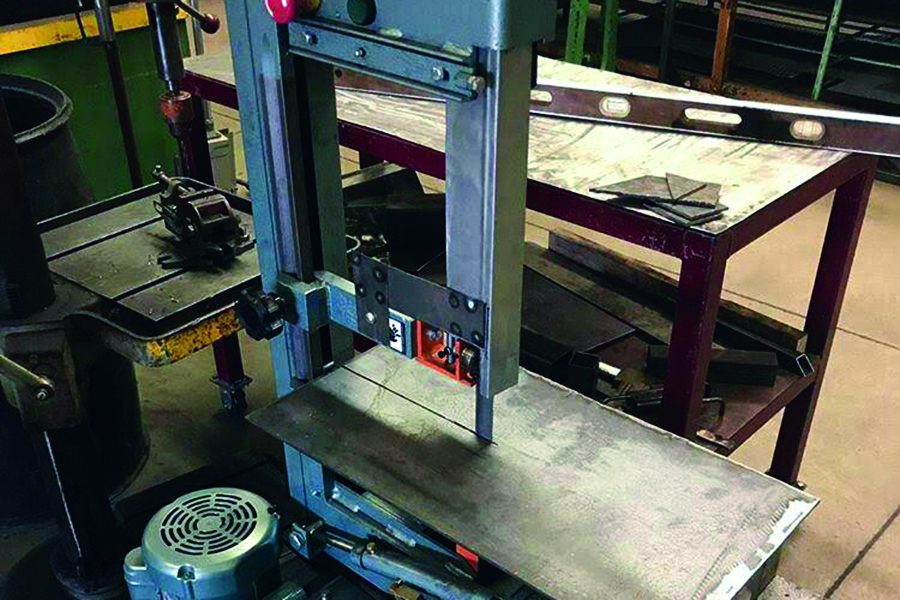 Courtesy photo.
Welding classes give students industrial experience
Welding classes at Hays High include Introduction to Metals, Technical Applications, Production Welding I and Production Welding II.
"Welding or metal fabrication is spread over quite a broad group of professions," welding instructor Nathan Howard said. "The information that is used in welding can be used in sculpture, jewelry making, engineering, farming and automotive and oil industries."
In welding classes, students learn how to create and manipulate metal products using welding and machining. Students also learn the importance of and practice safety in an industrial environment.
"Students learn safety, problem solving, practical application of their core subjects like math or science and how to manage a project from start to finish," Howard said.
As far as classwork, students have three projects to complete during the semester.
"Currently, students have two required projects," Howard said. "They're a two-wheeled dolly and an interchangeable faced hammer."
After students complete the required projects, they choose an independent project to build such as a railing or a go-cart.
"[Students] can spend some time out of the class period depending on the size of the project, the complexity of the design and if they missed any class periods over the semester," Howard said.
Senior Kelby Shoendaller is planning to have a total of nine welding classes completed by the time he graduates.
"I love essentially getting to play with fire and sparks," Shoendaller said. "I love the sense of accomplishment I get from creating cool projects."
21kboyle@usd489.com