Ronald McDonald Houses give school employees place of refuge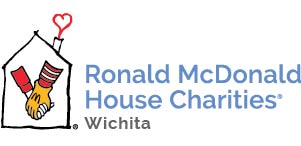 Hang on for a minute...we're trying to find some more stories you might like.
Since 1974, the Ronald McDonald House Charities have opened houses in more than 64 countries.
In the year of 2016, 5.5 million families were helped. In 2017, a member of the school staff needed the Wichita houses.
"My daughter was in the NICU at Wesley Medical Center, and that was two and a half hours away from my house," librarian Erin Holder said. "I knew we were planning on being there for an extended amount of time, so we were either going to have to pay for a hotel room every night or find an alternative. We didn't have any family down there.
"The first time I was there for 11 weeks to the day, and she's had a lot of follow up appointments in Wichita. Every time we go down and stay the night before or the night after depending on the time. We also stayed in Denver when she had her open-heart surgery."
During that amount of time, Holder said the Houses helped her with everything, from expenses of room and board to food.
The Houses were created for an inexpensive way for families to stay near their children during times when they were severely ill.
There are two houses in Wichita, one in Topeka and one in Kansas City where instructor Matt Brooks had to stay while his son was in the hospital.
"Our son had to do a heart procedure," Brooks said.
Before using the Houses, Brooks was aware of them and participated in events put together in the school to help them.
"I knew what it did," Brooks said. "I didn't know the extent of what it did. Staying there is a completely different experience. We give to certain charities, but as far as monetary donations go, we didn't really do that before."
After using the houses, however, Brooks and Holder found the Houses were a needed resource for families who were struggling through an event such as an ill child.
"It was overwhelming for sure, just having everybody there for you, having somebody to talk to about similar issues that you're going through, having a staff that was completely willing to give you everything you needed," Holder said. "I had no idea what the Ronald McDonald House really was until I stayed there, until there was a need for it."
In the Houses, families can find 10 bedrooms that have private bathrooms as well as a kitchen, toy room, laundry room and outdoor space. Families also have access to the full pantry, Wi-Fi and T.V.
For Holder and Brooks, the Houses and amenities were something they could depend on.
"I understood what it did, but I didn't quite understand the importance of it," Brooks said. "I think one of the biggest things about the Ronald McDonald Houses is the locations are right next to the hospital, or very close. You don't have to worry about where you're going to be staying, the expense of where you're staying, the meals.
"One of the biggest benefits, and I've said this before, is you can concentrate on the health of your kid. That's one of the biggest things for parents because it's a stressful time."
After their experience with the Houses, Brooks and Holder have changed the way they participate in helping the charity.
"Every time I'm at the drive through, I put change in or a dollar," Holder said. "(It's important) so people like me sill have a place to stay when something crazy happens. I don't think there's any other facility that does what the Ronald McDonald House does, so it's very important that they stay available."
19ibraun@usd489.com

About the Writer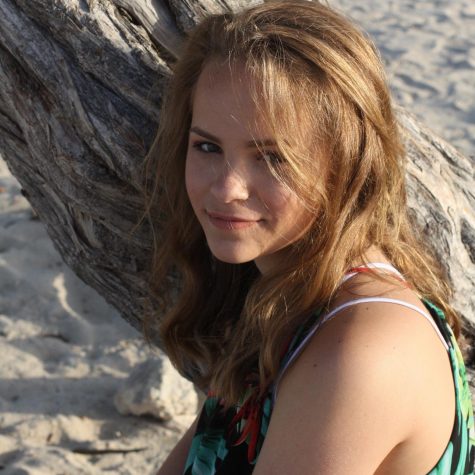 Isabelle Braun, Editor-in-Chief
Isabelle Braun is a senior who loves talking to new people and spending time with friends. She is very driven and plans to make her senior year the best...